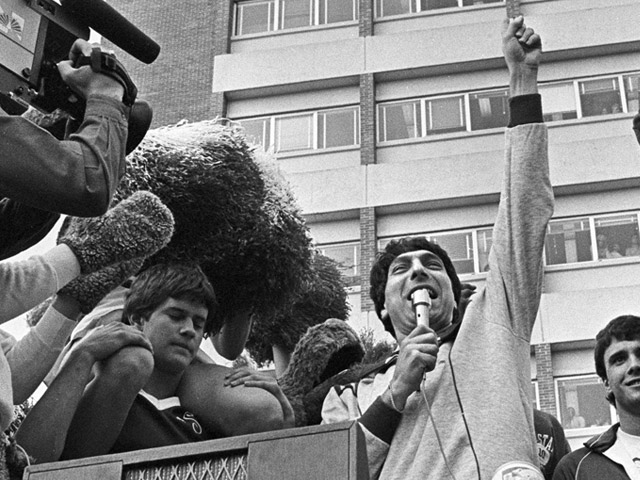 To Be A Champion
The V Foundation has formed a group to honor generous donors, like you, to recognize your commitment to the V Foundation and to cancer research.
Through an annual donation of $1,000 or more, Champions lead the advancement of our mission by giving critical dollars for cancer research. As a Champion, you will join an incredible team that believes we will defeat cancer so more people survive a cancer diagnosis and live their lives to the fullest.
V Foundation Champions embody Jim's "Don't Ever Give Up" spirit. They comprise a team that believes we will defeat cancer and save more lives through cancer research.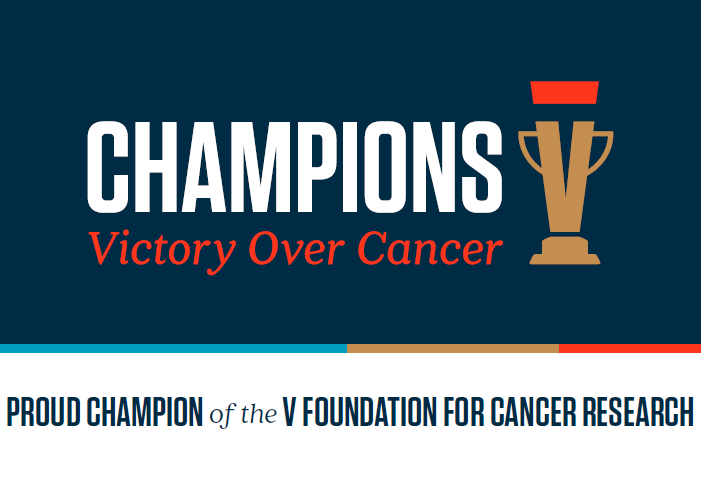 Champion Engagement Opportunities
V Foundation Champions are a point of pride for the V Foundation.
As a Champion, you can expect:
A personal V Foundation Champions point of contact
Exclusive member email updates
Invitations to special events
Member newsletter sent throughout the year
Special updates on the V Foundation, V-funded researchers and V Foundation Board or committee members
Donations to be a V Foundation Champion must be a single gift of $1,000 or more on an annual basis. Donations cannot be given toward any event, partner program or external initiative.
The V Foundation accepts Donor Advised Fund disbursements for Champion donations. Please see information on how to recommend the V Foundation as a recipient of your DAF.
With questions, comments or more information, please contact:
Marissa Guy
Senior Director of Direct Marketing
mguy@v.org or give@v.org
919-443-3575 or 919-380-9505
In partnership with ESPN, Jim Valvano announced the formation of the V Foundation for Cancer Research in 1993 during his memorable ESPY speech. His message was simple: cancer research needs our support. Although he passed shortly after his iconic speech, his legacy continues with the V Foundation.
Your contribution to cancer research is vital to researchers to make advancements, develop new treatments, test ideas and learn more about how and why cancer grows in the human body, with the end goal of saving more lives.
Jim was a champion – of NCAA basketball – and also for cancer research. Join him on our team of Champions.
With Jim as our inspiration, the V Foundation continues to strive toward our goal to achieve Victory Over Cancer®.