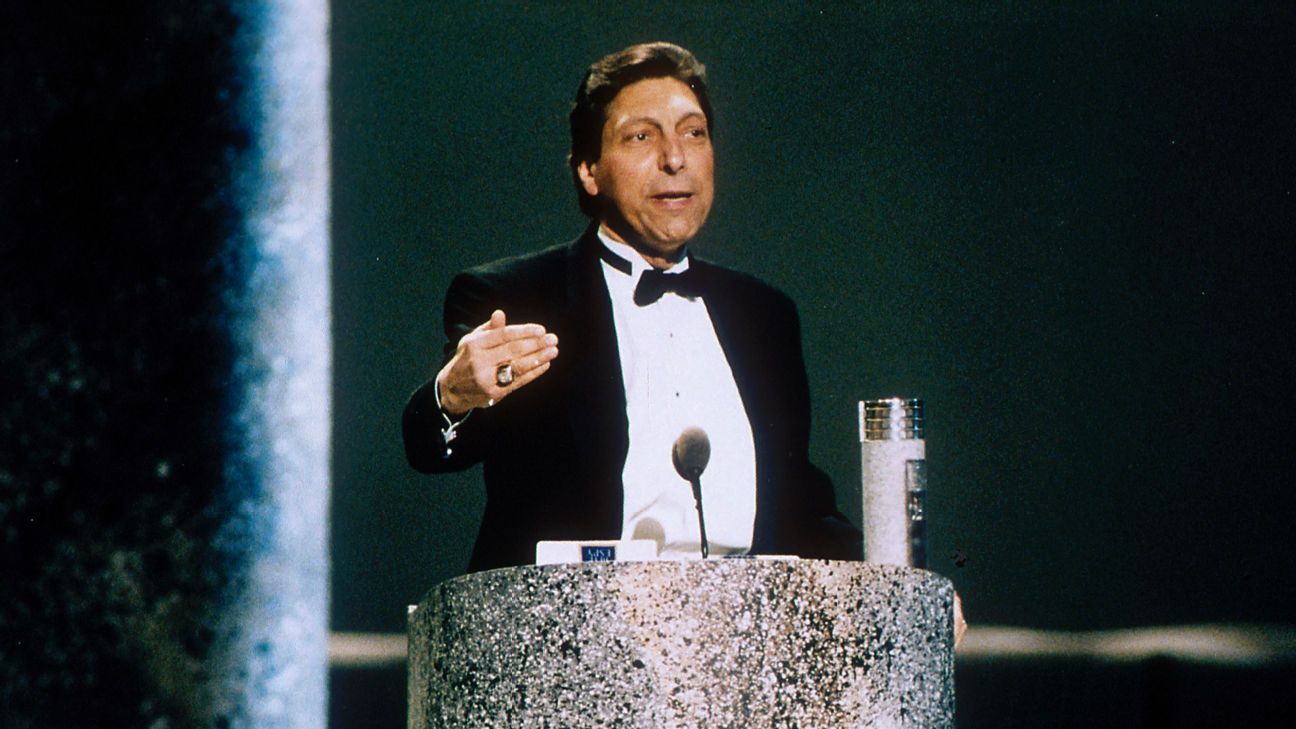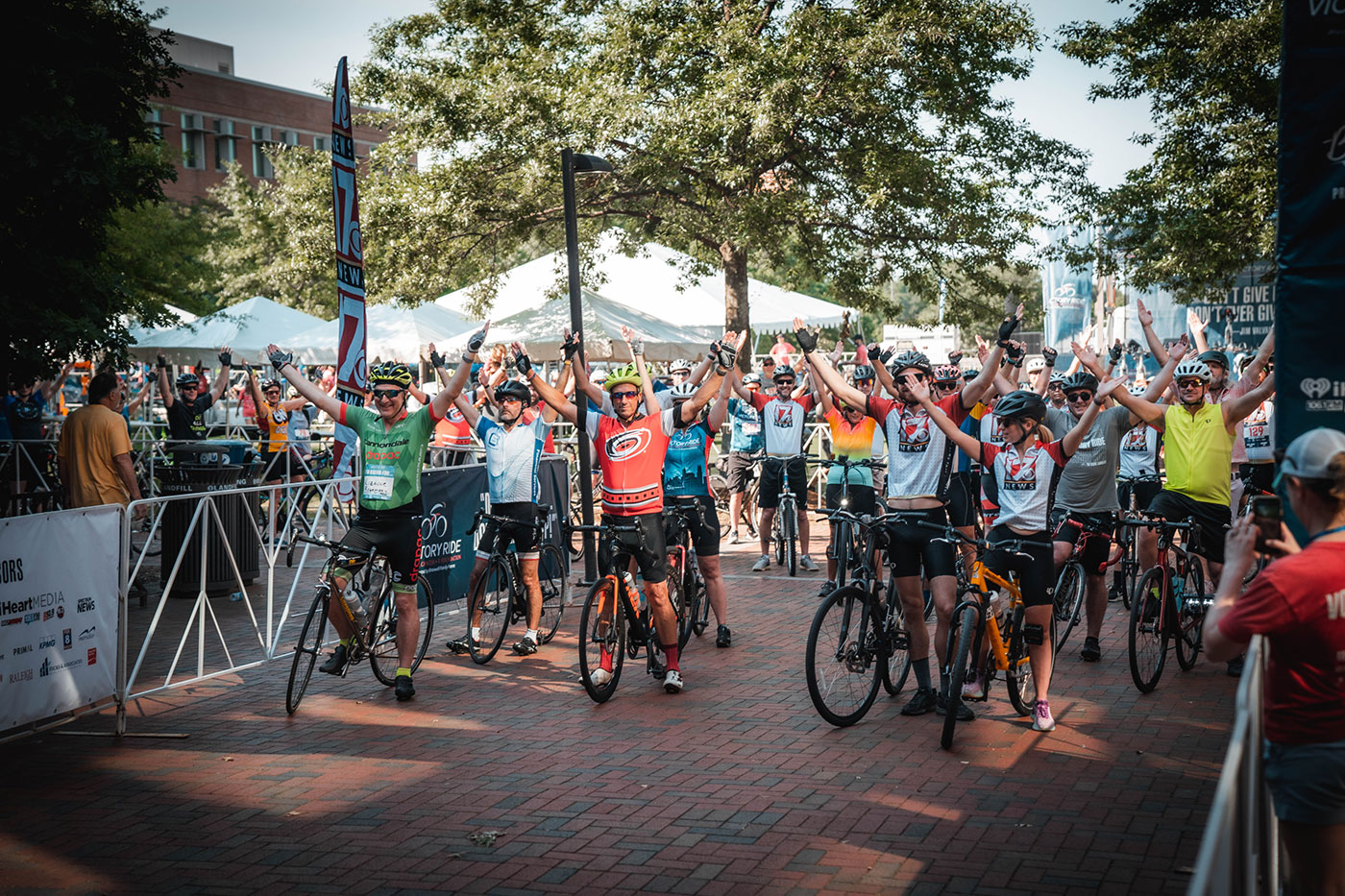 Our Story
The V Foundation for Cancer Research was founded by ESPN and legendary basketball coach Jim Valvano with one goal in mind: to achieve Victory Over Cancer®.
Since its formation in 1993, the V Foundation has awarded over $310 million in cancer research grants nationwide and has grown to become one of the premier supporters of cutting-edge cancer research. Due to generous donors, the Foundation has an endowment that covers administrative expenses. 100% of direct donations fund the best and the brightest scientists, from all backgrounds, who are researching all cancer types.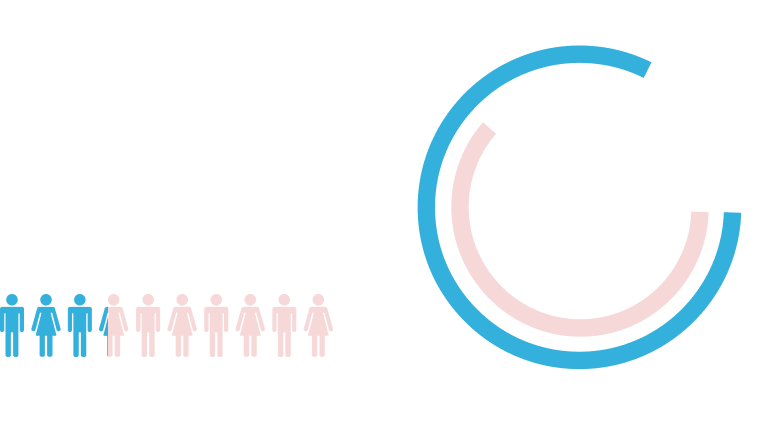 Our Impact
The drive to save lives and find cures for cancer is at the heart of the V Foundation's mission. It's why every penny donated by people like you goes directly to cancer research and programs — not administrative or operational costs.
Meet the Team
Every day we come to work with Jim Valvano's inspiring words in mind: "Don't give up . . . Don't ever give up!"® It's this attitude that gets us a little bit closer to achieving his dream of Victory Over Cancer® every day. That dream requires an extraordinary team. And an extraordinary team deserves an equally amazing environment. It's why we've worked so hard to create a workplace that attracts and retains a diverse group of passionate, committed and talented individuals.
See the full Team
The V Foundation for Cancer Research has been fortunate to partner with many generous organizations and corporations who share our mission. We are proud to work with those who are dedicated to helping us realize Jim Valvano's dream of defeating cancer.

Thanks to these collaborators, we're able to fund essential research that can someday cure the more than 100 diseases that are collectively known as "cancer."

View all Partners
01
19 Million
The number of Americans who have had a cancer diagnosis is expected to rise to 19 million by 2025.
02
38.4%
Based on data from 2013-2015, approximately 38.4% of men and women will be diagnosed with cancer at some point during their lifetimes.
03
15,270 Children
In 2017, an estimated 15,270 children ages 0-19 were diagnosed with cancer.
04
Types of Cancer
There are more than 100 types of cancer.
05
Common Cancers
The most common cancers (listed in descending order according to estimated new cases in 2018) are breast cancer, lung and bronchus cancer, prostate cancer, colon and rectum cancer, melanoma of the skin, bladder cancer, non-Hodgkin lymphoma, kidney and renal pelvis cancer, endometrial cancer, leukemia, pancreatic cancer, thyroid cancer and liver cancer.
06
Stages
Most cancers are categorized by stage. "Stage 0" cancer is called "in situ." This means abnormal cells have stayed with the originating cell layer. "Stage I" is localized and easiest to treat. "Stage IV" means abnormal cells have spread the farthest. This is the most difficult stage to treat.
07
Survivors
There are an estimated 18 million cancer survivors in the United States. The number of survivors is expected to increase to 22.1 million by 2030.
08
609,360
In 2022, an estimated 609,360 will die of cancer, an average of almost 1,670 people per day.
01
Founded in 1993
The V Foundation for Cancer Research was founded in 1993 by ESPN and the late Jim Valvano, award-winning basketball coach and commentator.
02
100% of Donations
The V Foundation awards 100% of direct donations to cancer research and programs. The V Foundation's endowment covers administrative expenses.
03
Cutting Edge Research
The V Foundation supports cutting-edge research into all types of cancers occurring anywhere in the body and affecting adults or children.
04
1,258 Grants Awarded
The V Foundation awards competitive grants through a process vetted by a Scientific Advisory Committee. This committee is comprised of the nation's top doctors and scientists.
05
$353 Million
The V Foundation has awarded over $353 million, which has been used to fund cancer research grants nationwide.
06
163 Institutions
The V Foundation has awarded grants to more than 163 institutions in the US (across 40 states) and 4 institutions in Canada (across 3 provinces).
07
12 Consecutive 4-Star Ratings
The V Foundation has received 12 consecutive 4-star ratings (out of 4) by Charity Navigator, a leading charity evaluator. This places the V Foundation among the top 2% of all charities evaluated.
Cancer can take away all of my physical abilities. It cannot touch my mind, it cannot touch my heart, and it cannot touch my soul. And those three things are going to carry on forever.