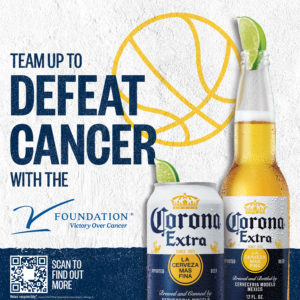 While his on-the-court accomplishments are legendary, Jim Valvano is best remembered for his pure and genuine enthusiasm for life, even in the face of adversity. This passion is what continues to inspire Corona as a dedicated partner of the V Foundation since 2010.
Together with its distributor partners, Corona is proud to honor Coach V's memory, having contributed over $19 million in donations and marketing support since 2010 — including over $1.5 million in donations in 2020 alone.
You can help us make this year's impact even greater by donating below right now! 100% of your donation benefits cancer research.
Learn More