Our 30th anniversary campaign features a new PSA, "Halftime."
A cancer researcher delivers a halftime speech that inspires legendary basketball coach and V Foundation board member, Mike Krzyzewski, to go tell the world about the importance of investing in cancer research.
We're making the progress Jim Valvano envisioned.
The cancer death rate (in the U.S.) is down 33% since 1991. And cancer research has saved lives. There are 18 million cancer survivors in the U.S. today. That number is expected to rise to 22.5 million by 2032.
But more support is needed. Cancer continues to be the second-leading cause of death in the United States.
Today's cancer research leads to tomorrow's standard treatment of care – and more personalized treatments, more survivors.
Down 33%
Cancer Death Rate Since 1991
18 Million Cancer Survivors
22.5 Million Cancer Survivors By 2032
Goal-Driven to Kick Cancer
Meet Nahla
Nahla Turner was stunned with a non-Hodgkin's lymphoma (NHL) diagnosis while she was a Division I soccer goalie. She carried her determined and competitive spirit through her aggressive treatment regimen. Nahla was deemed in remission in October 2020 and returned to her team and the field in 2021. Now, Nahla reflects on the importance of mental health during and after a battle with cancer.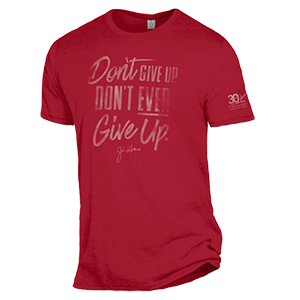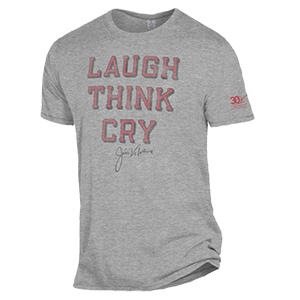 30th Anniversary Collection Apparel
Wolfpack Outfitters is proud to partner with the V Foundation, HanesBrands and Alternative Apparel on the launch of the 30th Anniversary Collection. A portion of the proceeds from your purchase of 30th Anniversary Collection apparel will support cancer research through the V Foundation.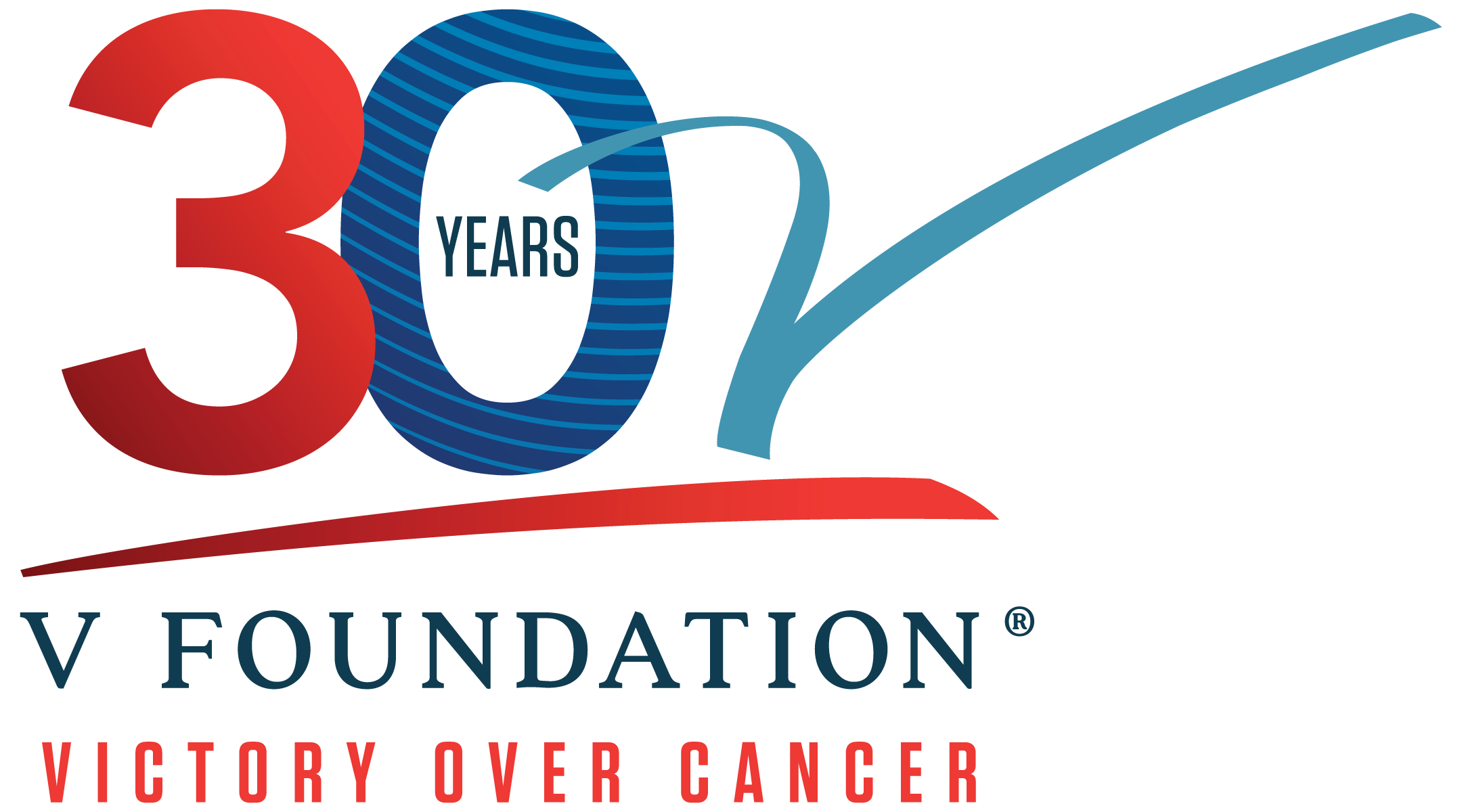 30th Anniversary Gala
Reynolds Coliseum – June 3, 2023 – Raleigh, North Carolina
Please join us in Raleigh, N.C., to celebrate this milestone anniversary as one team and continue the fight to achieve Victory Over Cancer®! As Jim said, "Don't Give Up…Don't Ever Give Up!"® Together we will continue his legacy!
Host: Jeff Gravely
Industry veteran and local television institution Jeff Gravley is Director of Content Strategy for NC State Athletics. Gravley, a 1985 graduate, returned to his alma mater after a 35-year career in broadcasting.
Performance by Thurl Bailey
Thurl Bailey inspires others to win whatever the odds or disappointments. Twice Thurl has led teams from far behind to win national championships. His most recognized title was the 1983 North Carolina State Wolfpack team.
Fund-A-Need
Funds raised will go towards cancer research dedicated to therapeutic resistance.