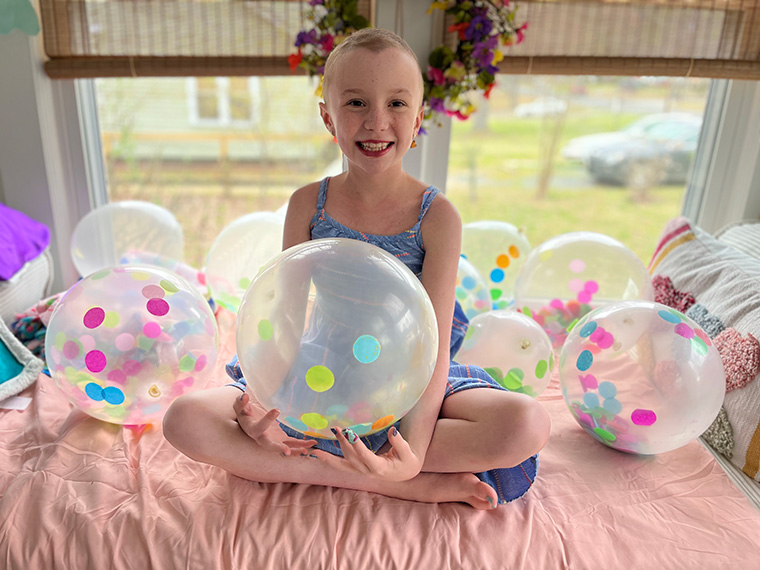 "You can do anything you set your mind to. You are a person. You're not just someone living. You're a person and you will have a normal life, no matter what. And I want you to never give up. Don't ever give up."
-Harper Harrell, 9-year-old acute lymphoblastic leukemia thriver
100% of donations go directly to game-changing, pediatric cancer research funded by the V Foundation.
Game-changing research that is saving lives, like Harper's!
Adam Shlien, PhD, Garron Family Cancer Centre at SickKids Toronto, is one of the game-changing researchers funded by the V Foundation. The research conducted by Adam and his team have discovered some childhood cancers have specific fingerprints. They have identified fingerprints that may help improve treatment regimens for patients on an individual basis. They hope their research will help reduce the effects of therapy for survivors of childhood cancer.
Cannon Wiggins
Cannon Wiggins is always smiling despite challenges from permanent effects of cancer treatment.