Meet Megan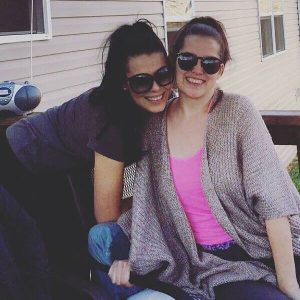 At 41 years old, my beautiful mother, Gail, was diagnosed with stage 3 breast cancer and a BRCA2 genetic mutation. After a double mastectomy, reconstruction surgeries, a hysterectomy, chemotherapy and hormone therapy, my mom proudly went into remission. Grateful for her good health, my family and I looked to the future with joy and began a new chapter.
Three years later, my mom's cancer returned and metastasized. Hearing the terminal diagnosis was devastating; I cherished every moment I had with my mom. Through laughter and tears, we spent weekends cooking, drinking wine and enjoying life's small pleasures as a family. Mom radiated strength, and her kind and sweet nature touched everyone around her. She endured hormone therapies, dozens of radiation treatments, countless medical appointments and trips to the emergency room with excruciating pain. Sadly, tumors popped up like weeds throughout her body. One month before my 30th birthday, my mom lost her hard-fought battle with cancer. She was only 49 years old.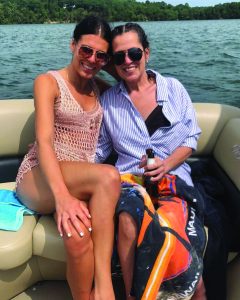 Now, my aunt is battling the same disease – metastatic breast cancer and a BRCA2 mutation. The loss of Mom and the diagnosis of my aunt rocked our family and sparked a passion within me to help raise awareness about BRCA genetic mutations and the crucial need for more research. Thankfully, I tested negative for the BRCA2 gene, but many others are not as fortunate.
If you have a family history of breast cancer, ask your doctor if you carry the BRCA gene. It may save your life or someone you love.
Learn more about what the V Foundation is doing to take on breast cancer.
–Megan Gallis, V Foundation supporter