As colorectal cancer skyrockets in younger adults, researchers race to find out why
Although effective screening methods are helping to catch colorectal cancer early and improve outcomes in people over 50, doctors have been alarmed to see more of these serious cancers showing up in younger people. People born around 1990 have double the risk of colon cancer and quadruple the risk of rectal cancer compared to people born in 1950.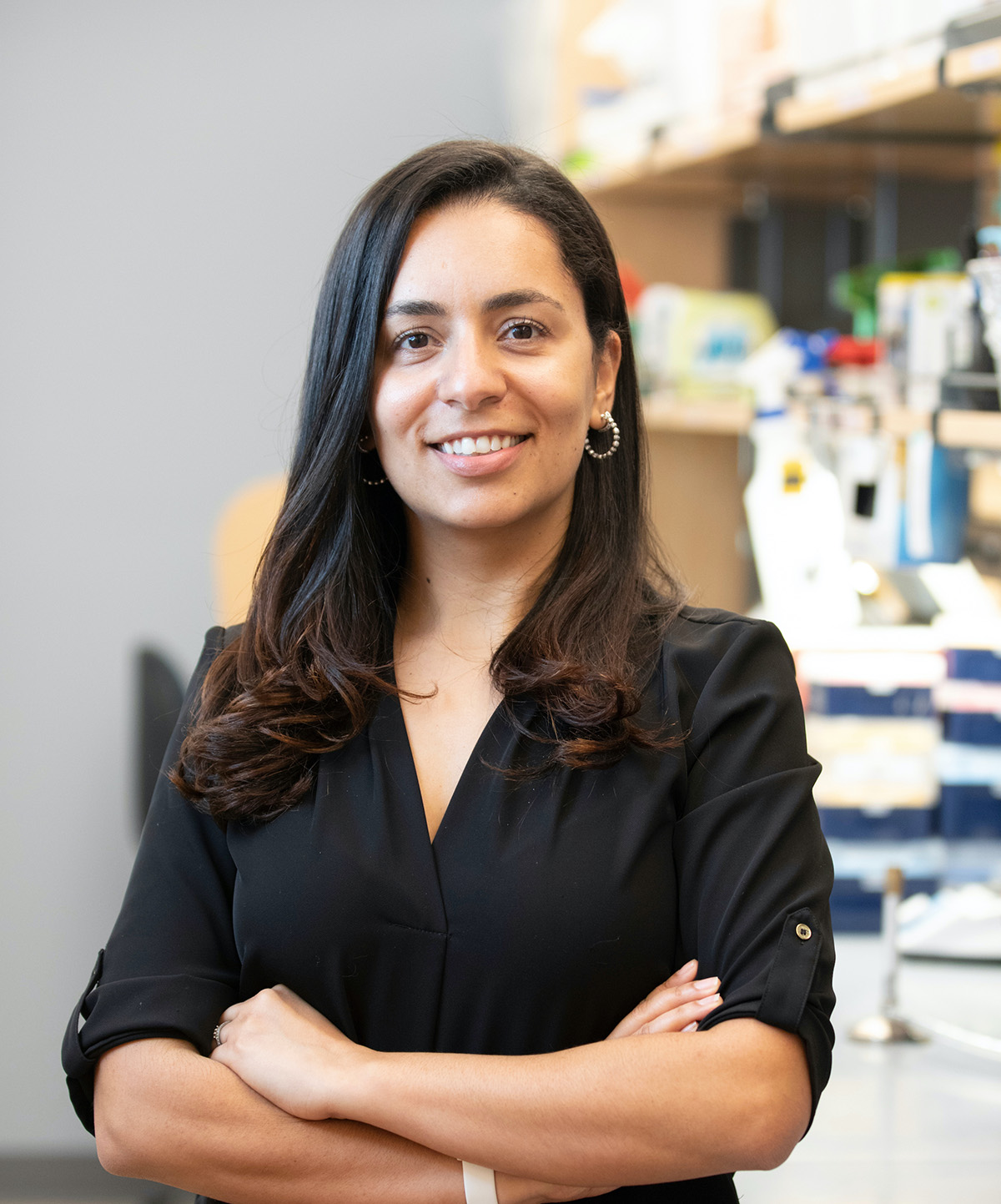 Looking to the gut
Mariana Byndloss, DVM/PhD, from the Vanderbilt-Ingram Cancer Center at Vanderbilt University Medical Center is examining how dietary habits and obesity might change the bacteria that live in the gut in a way that increases cancer risk. Patients who are obese have a higher risk of colorectal cancer, and Byndloss thinks this might be because of a combination of direct damage to the intestinal lining and the growth of cancer-causing microbes in the gastrointestinal tract.
"We are trying to connect multiple pieces associated with an increased risk for colorectal cancer," she explained. "Our work is showing that intestinal cells get damaged by a high-fat diet and that the microbes that this diet allows to grow produce carcinogenic compounds that also damage the intestine epithelium."
Using cell studies and animal models of diet-induced obesity, the researchers have found that eating a high-fat diet, especially for a prolonged period, damages the cells that line the intestine. As a result, these cells release oxygen, which promotes the growth of certain types of microbes that can potentially cause cancer. In a study published in Science, the researchers also found that a drug used for inflammatory bowel disease reversed the damage to the intestinal lining in mouse models. This could represent a potential treatment for prevent colorectal cancer in people with obesity.
The researchers are now working to see how these findings might help them explain – and perhaps counter – the rising rate of colorectal cancer in younger people. Through a collaboration with Cathy Eng, MD, a clinician at Vanderbilt, they plan to study the eating habits, environmental exposures and microbiomes of people with colorectal cancer, as well as study animal models to see if they can identify the biological mechanisms linking diet, microbes and cancer.
"If we can understand the reasons why a bad diet and microbiota changes may increase cancer risk, we could develop treatments to prevent damage to the intestinal epithelial cells and to prevent the expansion of carcinogenic microbes," said Byndloss. "Understanding why this happens could also be used to determine who should be screened because they have a higher risk of developing colorectal cancer."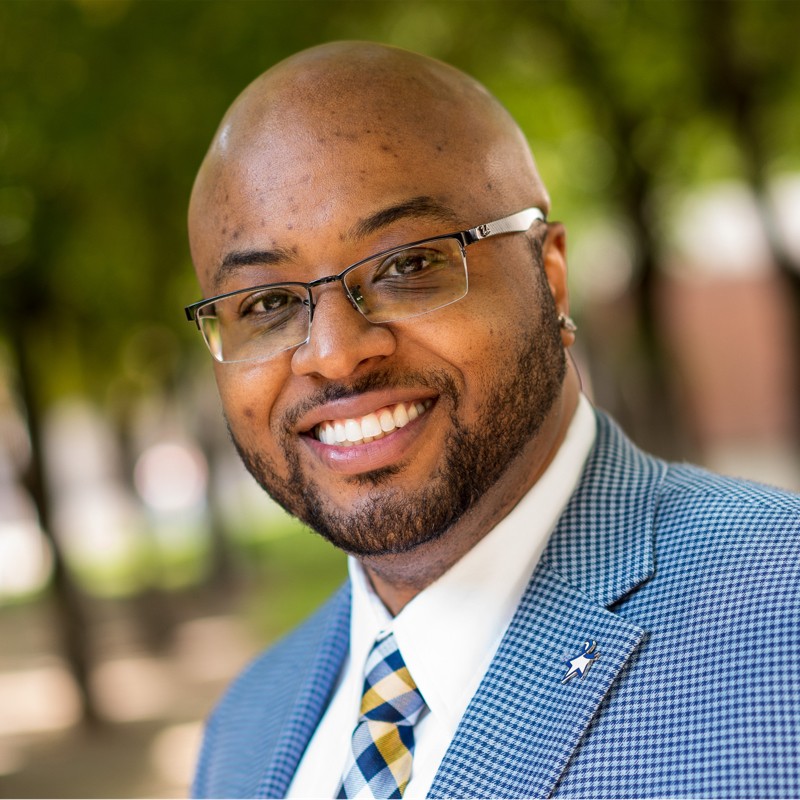 Tackling disparities
Charles R. Rogers, PhD, MPH, MS, from the Institute for Health & Equity at the Medical College of Wisconsin, is using community-based approaches to better understand what is causing the rise in early-onset colorectal cancers and to help tackle another sobering statistic – the fact that Black men are 21% more likely to get colorectal cancer than white men and 44% more likely to die from it.
"We still do not fully understand what is causing these early-onset cancers and why Black men are at increased risk," said Rogers. "I've seen and met Black men well below age 50 across the U.S. who have lifestyle behaviors that should actually decrease their risk of developing colorectal cancer – they are physically active, eating diets high in vegetables, and not consuming alcohol or smoking, for instance – who still are diagnosed with stage three or four colorectal cancer."
To help figure out what is causing this disparity, Rogers analyzed data to pinpoint the areas of the country where more people are getting early-onset colorectal cancer. In a study published in the American Journal of Cancer Research, he showed that new diagnoses of early-onset colorectal cancer are concentrated in hotspots that include counties in the lower Mississippi Delta, west-central Appalachia, and eastern Virginia and North Carolina.
For the V Foundation project — which Rogers and his team coins as "#iBeatCRC" — he first wanted to see if there were hotspots in other places across the country, such as in Utah, where he was working at the time. "We identified 10 counties in this study with either increased diagnoses or deaths due to early-onset colorectal cancers," he said. "One of these hotspots included the world-class ski resort area of Park City—home to the Sundance Film Festival and 2022 Winter Olympics, which was surprising and warrants more research, intervention, and advocacy."
Rogers has also completed one-on-one video interviews with early-onset colorectal cancer survivors to gain insights about the psychosocial and lifestyle challenges that accompanied their diagnoses. With this work, he hopes to uncover why signs of this cancer might sometimes be missed by primary care doctors and help inform an awareness campaign to encourage colorectal cancer screening for people living in hot spots across Utah as well as his new home state of Wisconsin. This work is critical as colorectal cancer is expected to be the leading cancer killer among people ages 20-49 by 2030. Rogers also stresses the importance of involving community members as partners in all stages of research; for example, a team of compensated survivors provide important feedback on all #iBeatCRC study methods and serve as co-authors on the project.
Rogers' work focused on removing barriers to achieving colorectal cancer equity among African American men and other underserved populations was recently recognized with the prestigious Cancer Community (C2) Catalyst for Change Award.
Mariana Byndloss
Mariana Byndloss
For Byndloss, her interest in microbes was sparked while she attended veterinary school in Brazil, where she was born. "It was amazing to me that these tiny, unicellular organisms can dictate so much about our health and diseases," she said. She turned her focus to cancer unexpectedly after some of her family members experienced gastrointestinal cancers. "I saw that I could use some of my science power and my microbiology background to try to dive into a disease that has affected my family and has the potential to affect my family in the future, too."

Byndloss is thankful that the V Foundation was willing to fund this project. "I had this idea about a connection between obesity, microbes and cancer, but it would have been hard to get funding to test this because cancer is not my major area of expertise," she explains. "The V Foundation took a chance on my work and saw the potential of me moving into a new area of research."
Charles Rogers
Charles Rogers
Rogers has been passionate about eliminating cancer inequities since 2009 when his 52-year-old aunt Joann was diagnosed with stage four colorectal cancer. "I was shocked that she was diagnosed with this cancer because I had only heard about breast cancer among Black women and prostate cancer for Black men in my community," said Rogers. "From that day forward, I have been laser-focused on eradicating this preventable, beatable, and treatable disease that no one has to die from."

Rogers describes his work as outside the box, meaning that he tries to be creative in developing ways to reach people where they are. This can sometimes make it difficult to secure traditional types of research funding. In fact, when Rogers first had the idea to identify hot spots across the country, he ended up using his own research money to fund the study. "The V Foundation grant opportunity came at just the right time, and I am very honored that I was able to secure their support," said Rogers. "This funding is truly helping to change the landscape in terms of reducing disparities in early-onset colorectal cancer."