The V Foundation Celebrates Women
Life is a team sport. #cancerresearch is a team sport. The Celebration of Title IX Luncheon, held at our annual Wine Celebration in Napa, shared a message of how what we do on the playing field translates to the operating room, the research centers, and to life. And we need an equal playing field for ALL to succeed.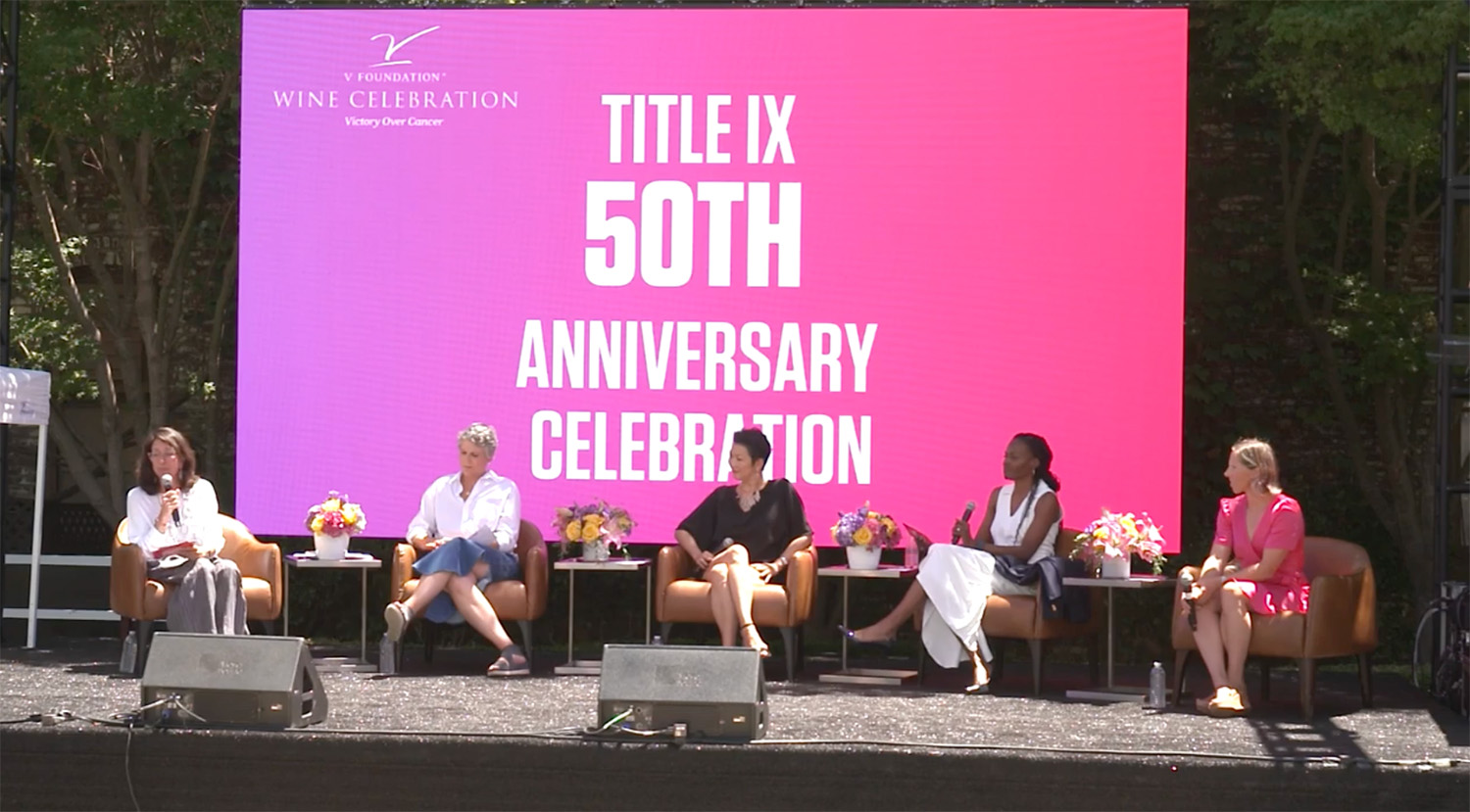 Join our Title IX panel as we hear from some of the world's most decorated female athletes. Hear their stories of courage, of cancer, and of sport:
Led by Donna Orender (former president of the WNBA, PGA TOUR Senior Executive, and current CEO of Orender Unlimited) and featuring the panel:

Kate Johnson, American rower who won a silver medal at the Athens 2004 Olympic Games in the women's eight
Jeanette Lee, No. 1 female pool player in the world during the 1990s, receiving the Women's Professional Billiard Association (WPBA) Sportsperson of the Year Award in 1998; three times runner-up at the World Nine-ball Championships (women's), from 1993–96; gold medalist for the United States at the 2001 World Games
Chaunte Lowe, mother of 3, a wife, and a finance professional; she is also a professional athlete, an American Record Holder, a 4-time Olympian, a 3-Time World Championship medalist, and 12 time U.S. National Champion
Kikkhan Randall, American, Olympic champion cross-country skier who has won 17 U.S. National Titles, made 29 podiums on the World Cup, made five trips to the Winter Olympic Games
The V Foundation supports women on our team, including our athletes, our ambassadors, our partners, and our Researchers. In fact, The V Foundation is now offering grants exclusively to women through the Grant of Her Own program.