October is Breast Cancer Awareness Month. The V Foundation for Cancer Research is shining a spotlight on the importance of the work that scientists are doing to take on this deadly disease.
Why We Need It
Why is breast cancer research so important? According to the National Cancer Institute:
There will be more than 275,000 new cases of breast cancer this year alone.
There will be more than 42,000 breast cancer-related deaths.
Nearly 13% of all women in the U.S. will be diagnosed with breast cancer in their lifetime.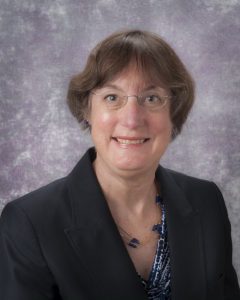 Nancy Davidson, M.D., is the Senior Vice President of the Clinical Research Division at Fred Hutchinson Cancer Research Center in Seattle and a member of the V Foundation's Board of Directors and Scientific Advisory Committee. She has focused on breast cancer research throughout her distinguished career.
"Breast cancer is the most common cancer in women in the U.S.," said Davidson. "Thanks to advances in screening and treatment powered by laboratory and clinical research, mortality from breast cancer has fallen by 40% since 1993."
What We're Doing
Funding innovative research has made the improvements in treatment and detection possible.
"This improvement comes from a better understanding of breast cancer biology, which has translated into better treatment—new targeted therapies like those directed against the HER-2 protein or the estrogen receptor. It comes from a better understanding about who might be at risk for hereditary breast cancer– like those who have inherited mutations in the BRCA1 or BRCA2 genes—and what these individuals can do to lower risk. It comes from an understanding of the disparities in breast cancer outcomes—why they exist and what can be done," said Davidson.
The V Foundation has led the way by supporting V Scholars, early stage investigators that are the future of breast cancer research and care. This includes research on BRCA1 and BRCA2-related breast cancers, as well as research on Thrivership, which focuses on improving the lives of the nearly 4 million breast cancer survivors in the U.S.
A Brighter Future, Thanks to You
"Donors like you have powered our progress against breast cancer," said Davidson. "But we need you more than ever as we work toward a future that holds the best treatment for each and every patient."
Every dollar counts, and every donation made saves more lives. With the continued "Don't Ever Give Up" spirit of supporters like you, we'll one day put cancer in the rearview mirror.