How Zac Yarbrough Never Gives Up
Zac is a fighter, a leader, a father, an advocate and an inspiration. He has done anything but given up.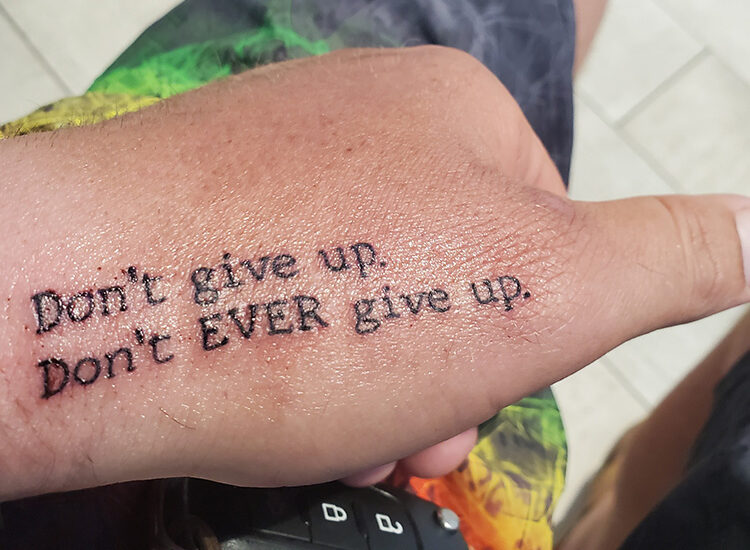 Zac "Yeti" Yarbrough wakes up every morning and makes a choice. And it shows.
When you talk to Zac, a few things stand out. First, the burly salt-and-pepper beard. Second, the now-identifying pink fishing hat. And third, his vibrant out-going spirit.
At first glance, you wouldn't know he's been battling metastatic breast cancer for almost four years. But, if you talk to him, he speaks of his experience with passion.
"That day when I got diagnosed, I kind of knew I had a choice. I could either fight it and be an advocate and leader, or I can be a victim of it."
He was diagnosed at age 38 in July 2019, which happened to be around the 2019 ESPY Awards. While watching ESPN, he came across Jim Valvano's iconic 1993 ESPYS speech. He had heard the speech before, but this time it resonated differently.
"That night I was sitting on my couch by myself and listened to his speech and it totally changed my attitude and philosophy on my diagnosis, my life going forward and what I can do with it. His famous quote, "Don't Give Up . . . Don't Ever Give Up!"®, can be applied to everything in life, whether it's cancer, a rough day, athletics  – you can keep moving on."
The words Jim Valvano said that night haven't left him. And they never will – as he tattooed them to his left hand. They serve as a constant reminder to choose not to give up each and every day.
Zac is a fighter, a leader, a father, an advocate and an inspiration. He has done anything but given up.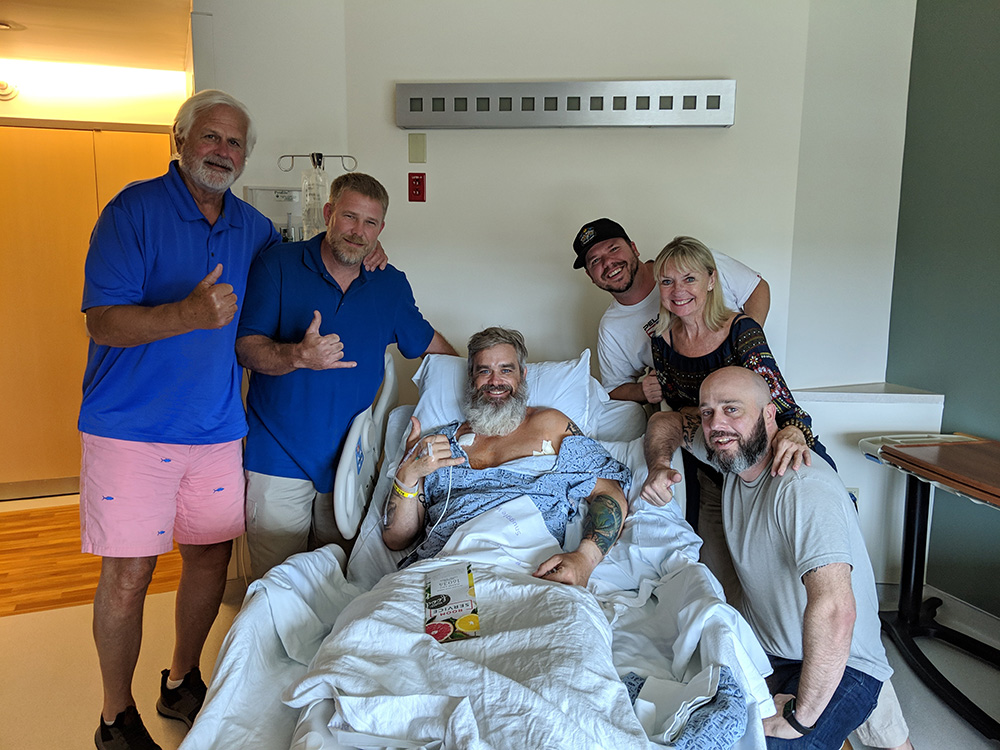 THE 1 IN 100,000
Zac was swimming in the pool with his two daughters one day and just happened to rub around his chest. He noticed a little knot below his nipple. But, Zac, like many other men, was not aware of the risk of breast cancer in men, so he just went about his business.
"The next thing I realized, I'd taken a couple more looks at it and it rapidly grew to the size of a golf ball. At that time, I knew there was definitely some concern and I needed to see my doctor and check it out, but still did not have any thought about male breast cancer."
The day he visited the doctor, he had a mammogram. The next day followed with a biopsy. Five days after that, he had a radical mastectomy and 11 lymph nodes removed from his left side.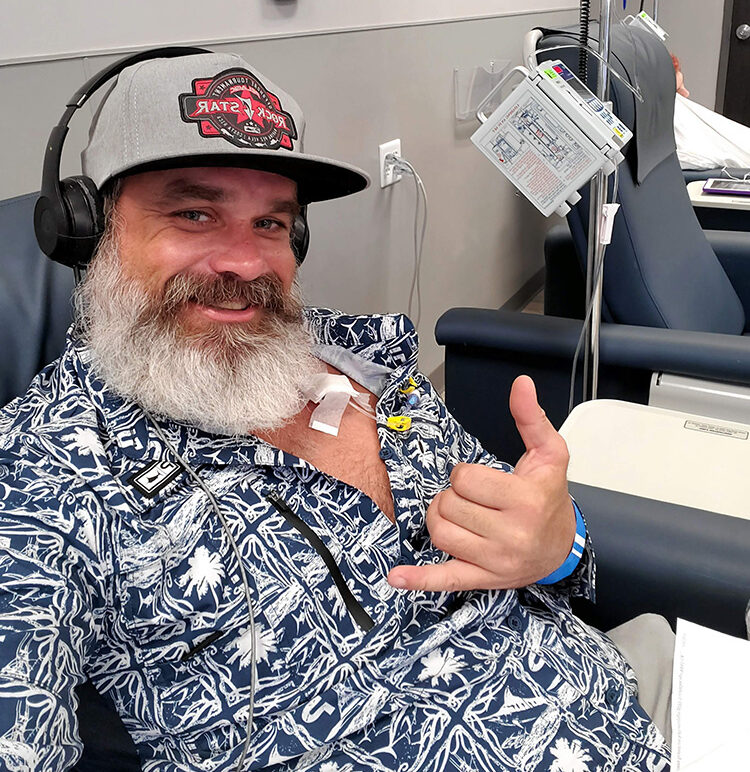 After healing for a couple of weeks, the next step was 16 rounds of major chemotherapy. Unfortunately, that also meant the loss of his 'gnarly' beard. Then came 36 radical radiation sessions, which were also difficult.
After those intensive treatments, Zac found out he still had three spots that had traveled from his original breast cancer site to the outside of his right lung. He's still fighting those spots today. He's been on the same chemotherapy treatment for a year now and will continue it for at least another six months.
"It seems to be working. It's maintaining, which is good. I think a lot of that medication is great today. It's tough to eliminate certain cancers once they are in your body. But the rest of your life you can live a happy life. So, I do chemo every 21 days."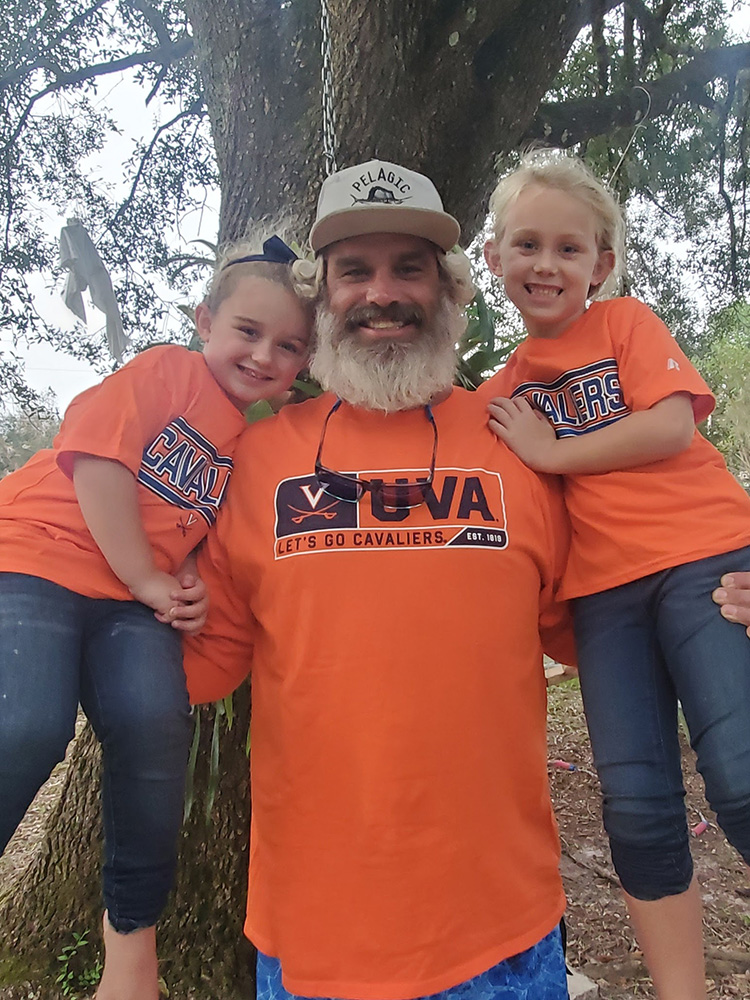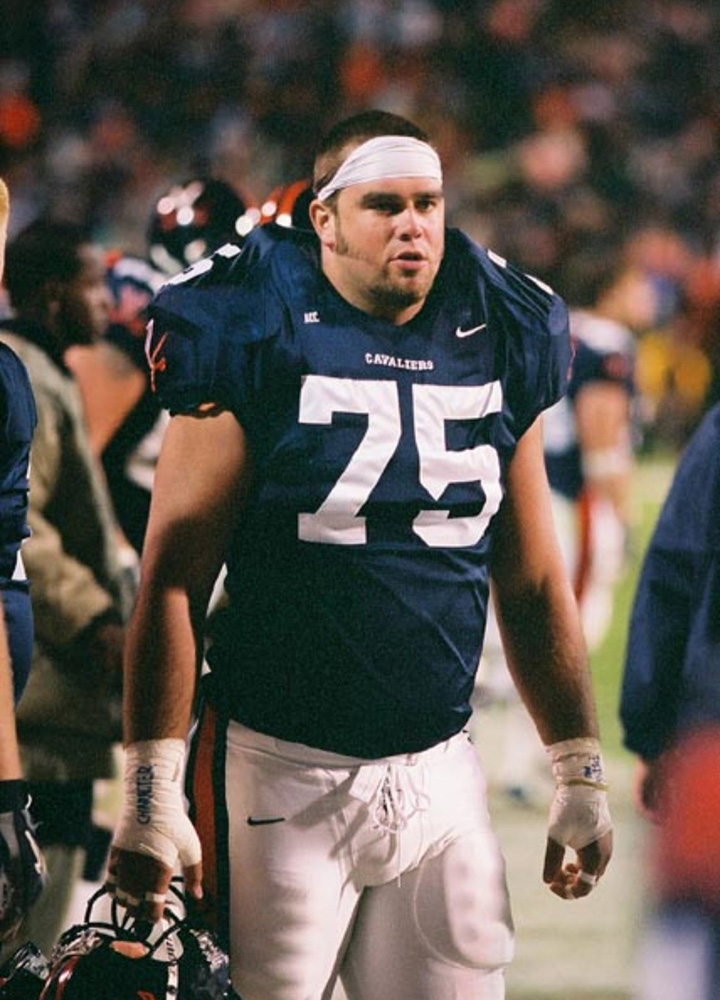 MAXIMIZING LIFE
Growing up, Zac always loved the outdoors. Now living in Florida, most of his time is spent outside. Fishing, hunting, being out on the water, or traveling and visiting his brother in Colorado and skiing, staying busy and being outdoors keeps him inspired and moving forward.
"My favorite time of day is the first 15 minutes and the last 15 minutes of sunlight. It just gives an appreciation for that time of day and Mother Nature."
In college, Zac was an offensive lineman for the Virginia football team in the early 2000s. In his last year as a Cavalier, he earned All-ACC honors as a center in 2004.
When he was first diagnosed, his dad referenced his past to help him get through the coming months. His advice made a foreign process with a lot of questions seem familiar.
"When I first got diagnosed, my dad said to just treat it like a football injury. 'You've got to go through some rehab right now, get in the training room and do what you got to do to get healthy. Then, get back on the field.'"
Now, Zac works in marketing for a professional fishing company. He loves his job and gets to travel and spend time on the water.
Between his family and friends, his Virginia football community and the fishing community, Zac has been supported and cared for by many. He'll be the first to admit he doesn't like accepting help. But, his community has made sure he has everything he needs while in this fight.
Many things have inspired him throughout his battle. One old saying has never left: "never judge a book by its cover".
"Just doing one little kind thing for a person can change their whole day," Zac said. "Opening a door, giving a smile, saying good morning just goes so far. The more positivity we can have in the world, the better we will be."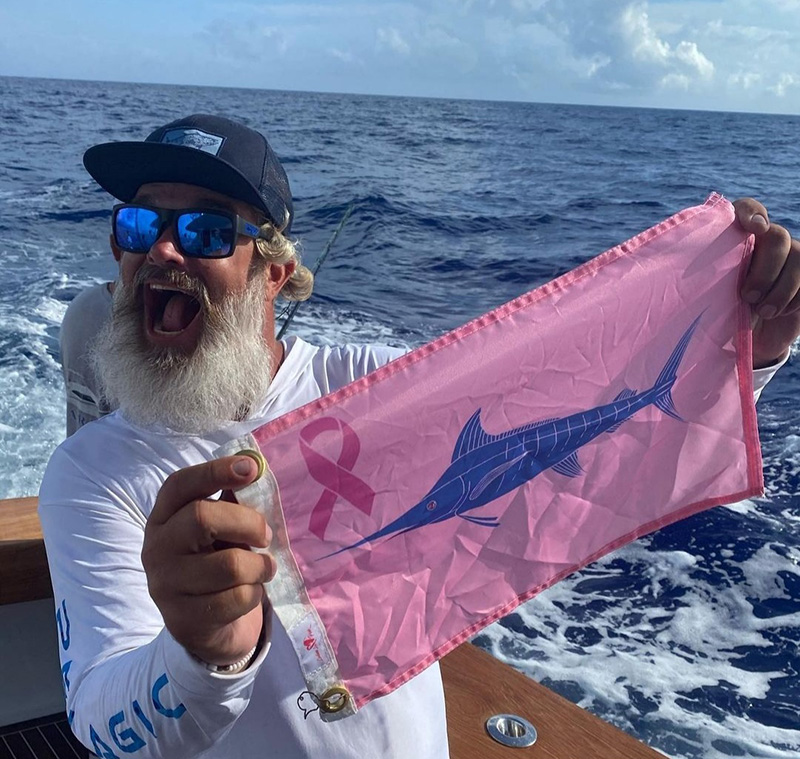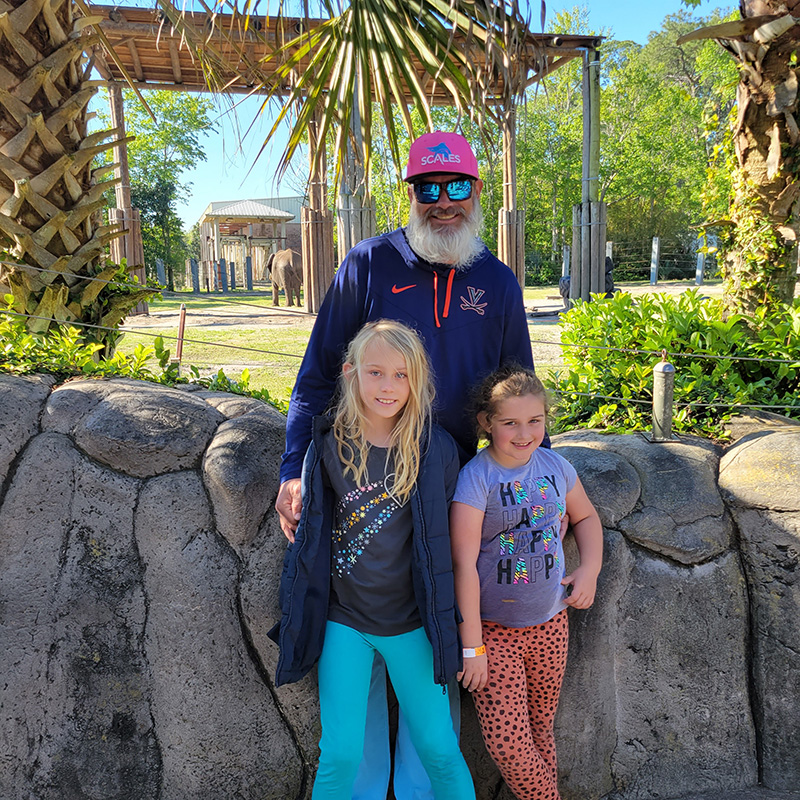 THE FIGHTER TO BRING HOPE
While going through what he has, Zac's mindset has never wavered. He wants to be a source of hope to others.
"If you can bring joy and hope to other people and put a smile on their face, it goes a long way. You never know what someone is going through. People can look at me every single day, I'm very active right now. I'm as busy as I can be. Once you tell them my cancer situation it opens their eyes."
Zac is quick to share his story with the hopes that others will be educated. Breast cancer is rare in men, with only 1 in 100,000 diagnosed with breast cancer each year.
"A lot of the times I wear a pink hat," Zac said. "Being a bigger guy, it usually brings up a conversation [about my diagnosis] and it's an opportunity to make people aware of it. If I could bring any kind of knowledge or awareness to a guy who figures out the same thing and he can get on top of it earlier than I can, there's a great opportunity to keep fighting. That's why I love sharing my story and try to bring hope to other people."
Zac still draws inspiration from Jim's speech. Each time he hears it these days he thinks of that one night on his couch in 2019. And it still hits home.
"I appreciate the V Foundation so much," Zac commented. "I just saw the speech a week ago when it was on again for his birthday. I was sitting on the couch watching, kind of like the first time. The inspiration it gave me to keep fighting is what I really appreciate."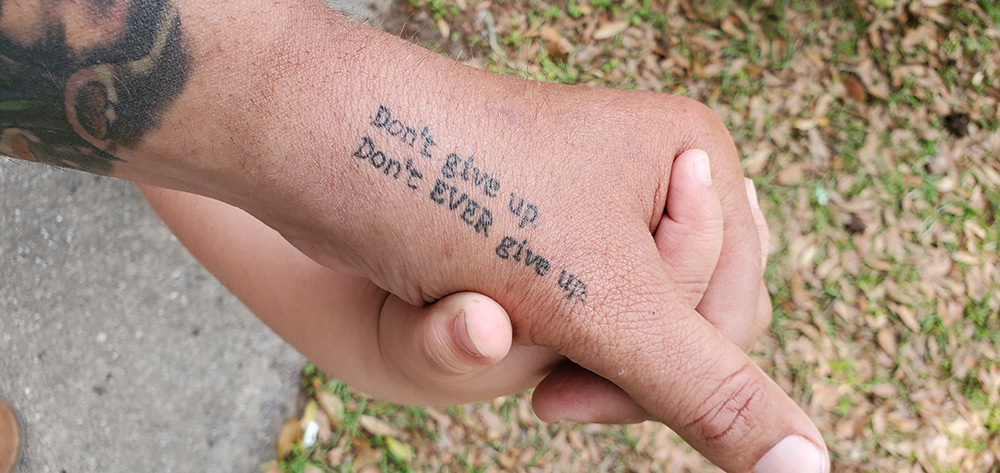 The importance of cancer research has shown in Zac's battle as well. He sees advancement often. In his battle alone he's been through several different chemo medications to see what works best. Some were new medications that are just being developed. Until a cure comes, each advancement provides hope.
"The more research we can do, the more ahead we can get in the game for people, the longer, happier lives people are going to have," Zac continued. "Finding a miracle cure for somebody, if there's one out there that cures one person, it's worth it."
In Zac's eyes, the mission is simple. For him, Victory Over Cancer® is personal – he wants more time and memory with his daughters.
"Victory Over Cancer® in my personal battle, I have two young daughters, eight and six, who need a father in their lives," Zac said. "I want to be able to walk them down the aisle. If I was able to walk them down the aisle, that would be Victory Over Cancer® for me."
"Also, Victory Over Cancer® is not letting it defeat you. Fighting every single day. "Don't Give Up . . . Don't Ever Give Up!" ® that's Victory Over Cancer® until we find that miracle cure. It's getting out, living your life, not being a victim of [cancer] and kicking its butt every single day. I know it's not going to kick mine."