"I am the Someone He Loved"
Jim Valvano's daughter and cancer survivor Jamie Valvano shares memories and reflections on her dad and her cancer journey.
The 1983 NCAA championship evokes the image of my father running around the court looking for someone to hug. The inaugural ESPYS reminds all of the poignant speech given in response to receiving the Arthur Ashe Courage Award. Over the past 30 years, Jim Valvano's legacy has been built upon moments such as these that present the results of a bold and audacious vision. Yet, my favorite memories of him stay hidden deep within my heart.
My father's insatiable appetite for learning and affinity for reading allowed him to have knowledge on a diverse range of topics. He could have most certainly been a contestant on Jeopardy. One summer, he reread the plays of Shakespeare. Passing him in the hall, he would stop and stare into the eyes of one of his daughters and, while shaking his head, whisper, "How sharper than a serpent's tooth is to have a thankless child." Most likely, we had been bratty, and the words from King Lear seemed an appropriate warning. The literary references were utterly lost on us.
On the rare occasions when I found my Dad in his home office, I rested in one of the brown leather chairs in front of his desk. I openly communicated my teenage comings and goings so he would be up to date in my constantly unfolding saga. He displayed his amusement as we giggled over some outrageous tale he would share from his youth. He could tell a story like no other and seemed to delight in the recollections as much as I did. I would have lingered longer had I known these special meetings would be so few.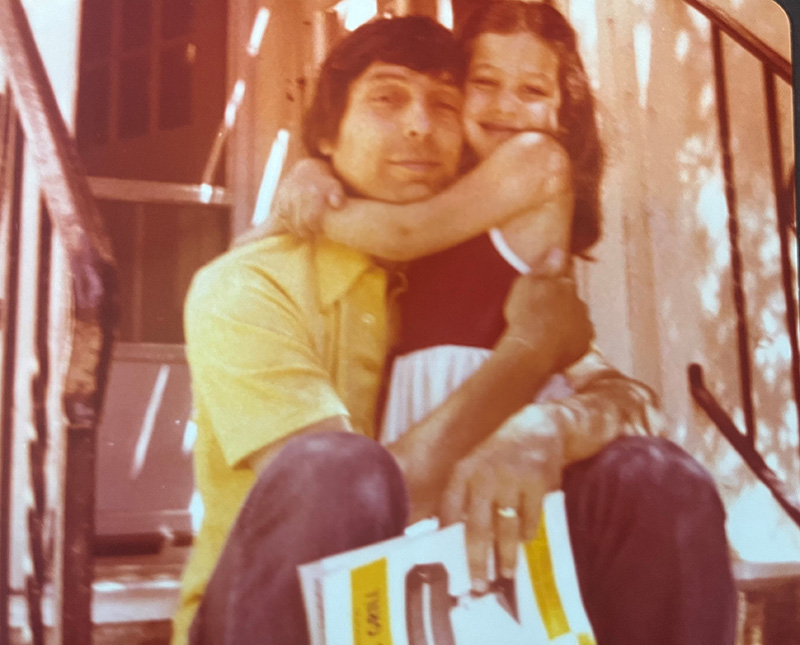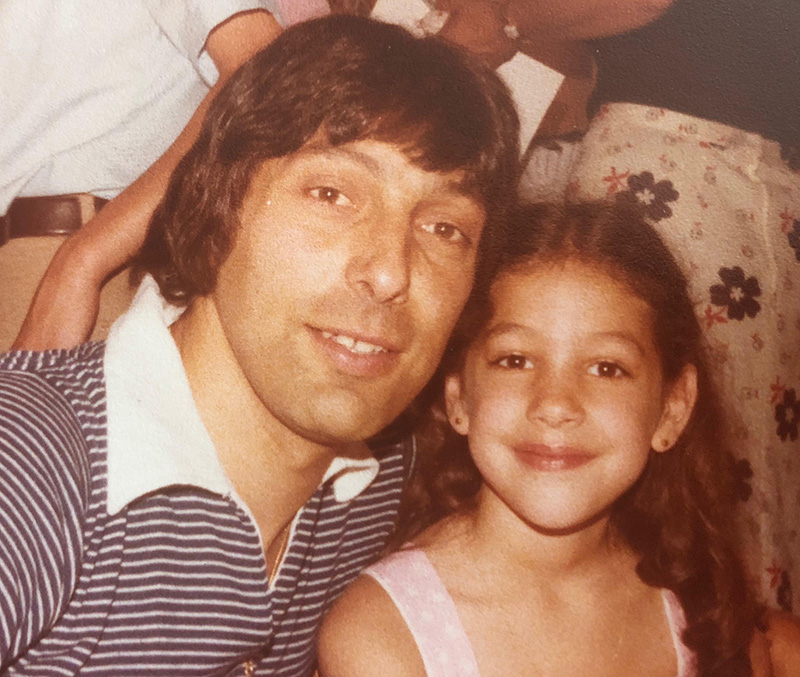 I absolutely love when people comment on my likeness to my Dad. In many of our family pictures we have our faces pressed together to highlight our similarities.  I inherited his brown eyes, love of literature, outgoing personality, and long legs. Hidden in our genetic makeup we also share a cancer gene.  On a quiet evening in August of 2005, I felt a lump in my right breast while reading in bed. A marble-sized ball that somehow appeared overnight. At 33, I stepped into my father's footsteps as I too became a cancer patient.
In a mere week, a radiologist performed an ultrasound that led to a biopsy that ultimately ended with my breast cancer diagnosis. My Dad's oncologist, Dr. Joe Moore, quickly made an appointment with Dr. Paul Kelly Marcom at Duke Cancer Center. My Dad's medical history coupled with my age led my doctor to perform genetic testing. Years of cancer research led to the discovery of the BRCA2 gene that my father unknowingly carried and passed on to me.
The person I desperately needed to guide me through my cancer journey was absent. I longed to hear him recite a verse or two from his favorite poem in order to lift me from my sadness. One morning, I sat at the kitchen table, staring at the bowl of oatmeal my mom had placed before me. Tears rolled down my cheeks as I tried to conjure up an image of his toothy grin and recall how his hand felt in mine. As if he was sitting beside me at the table, I heard his voice gently whisper in my ear.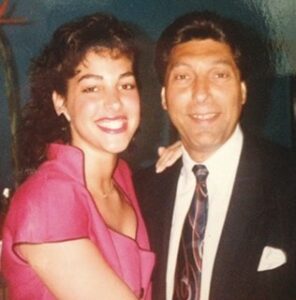 Those words uttered during my father's final public appearance were not new to me. I could recite that speech from memory. And yet, for the first time, I absorbed a deeper meaning. My Dad had no way of knowing that his middle daughter would one day be a cancer patient, but he had provided me with a detailed game plan. I am THE SOMEONE that he loved that may be saved. For the first time in my 33 years, I left his protective shadow. Tiny sparks spread as a renewed purpose emanated from my soul. I took my Dad's hand in my own, and together we walked forward, determined that my ending could be different.
In August 2023, I will be an 18-year cancer survivor. I am alive today because of cancer research. A day does not go by that I don't thank my Dad for having the dream to establish the V Foundation for Cancer Research. I now have over 310 million reasons to believe in a world without cancer.