Meet Nahla: Goal-Driven to Kick Cancer
Nahla Turner was stunned with a non-Hodgkin's lymphoma (NHL) diagnosis while she was a Division I soccer goalie. She carried her determined and competitive spirit through her aggressive treatment regimen. Nahla was deemed in remission in October 2020 and returned to her team and the field in 2021. Now, Nahla reflects on the importance of mental health during and after a battle with cancer.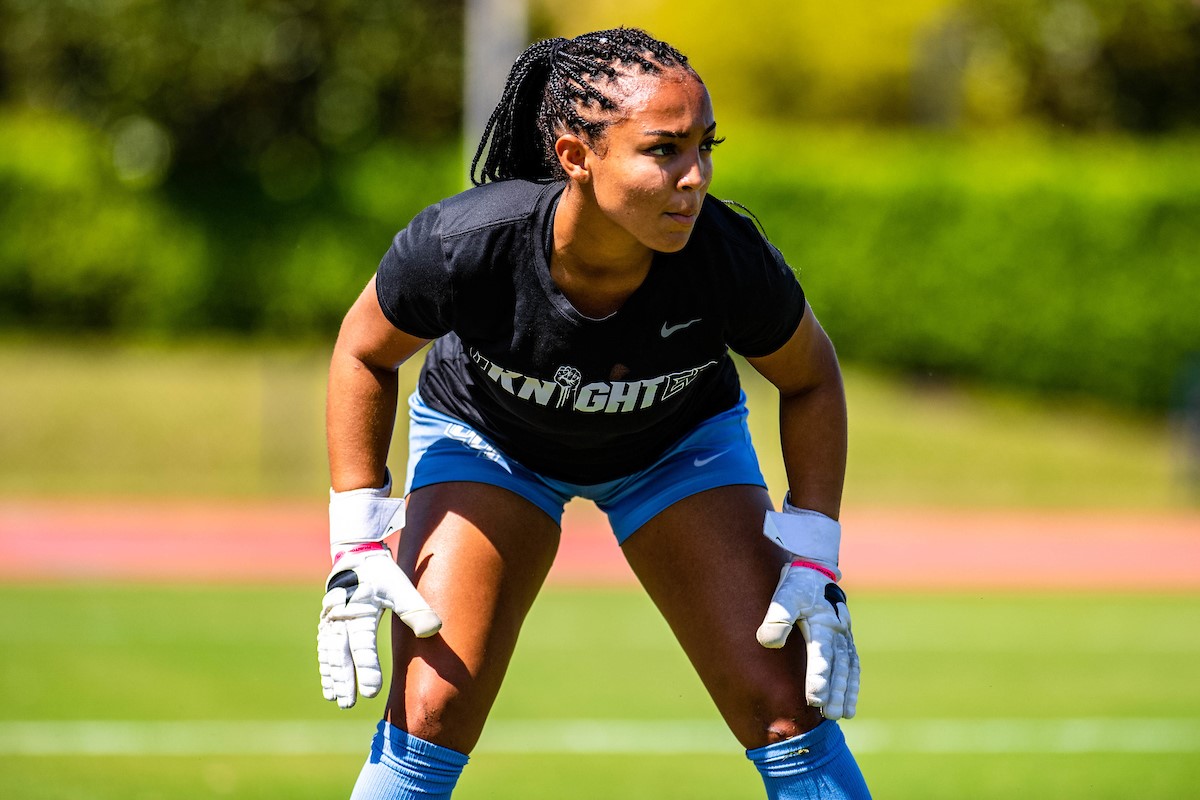 The Competitor
Nahla Turner was living one of her lifelong dreams as a collegiate soccer player. She was a goalie, and fit the mold known for goalies – determined, fearless and physical. After transferring to a new program for her sophomore season, she was immediately thrust into the competition for playing time.
Training for the coming season in 2019, Nahla felt pain in her hip. As a goalie, she would dive and land on her hips a lot, but this felt different. She tried to hide the pain because, with her competitive nature, she wanted to compete for playing time and didn't want any excuse to not play. But, as the season approached, the pain limited her range of motion and hurt her performance on the field. She had an MRI, but nothing was done with the results.
Later in the fall of 2019, Nahla began noticing fatigue, fainting and weight loss. She described it as feeling like she had the flu all the time. When her team traveled to play an away game near her hometown of Frisco, Texas, her parents noticed something was wrong. They asked for the results of the MRI to seek a second opinion. Upon seeing the results, the medical team at The Star in Frisco asked to do more tests as soon as possible.
Nahla underwent further testing over the holiday season while she was back home. Using a wheelchair because of the pain and discomfort, she returned to school for the new semester in January.
On January 9, 2020, Nahla was at the field with one of her friends watching her train. Then, she received a phone call from the hospital in Dallas. With her dad also on the phone, the shocking diagnosis of non-Hodgkin's lymphoma came. Her dad fell silent. Nahla got off the phone quickly and screamed. Then she called her mom, which was one of the hardest moments of her life.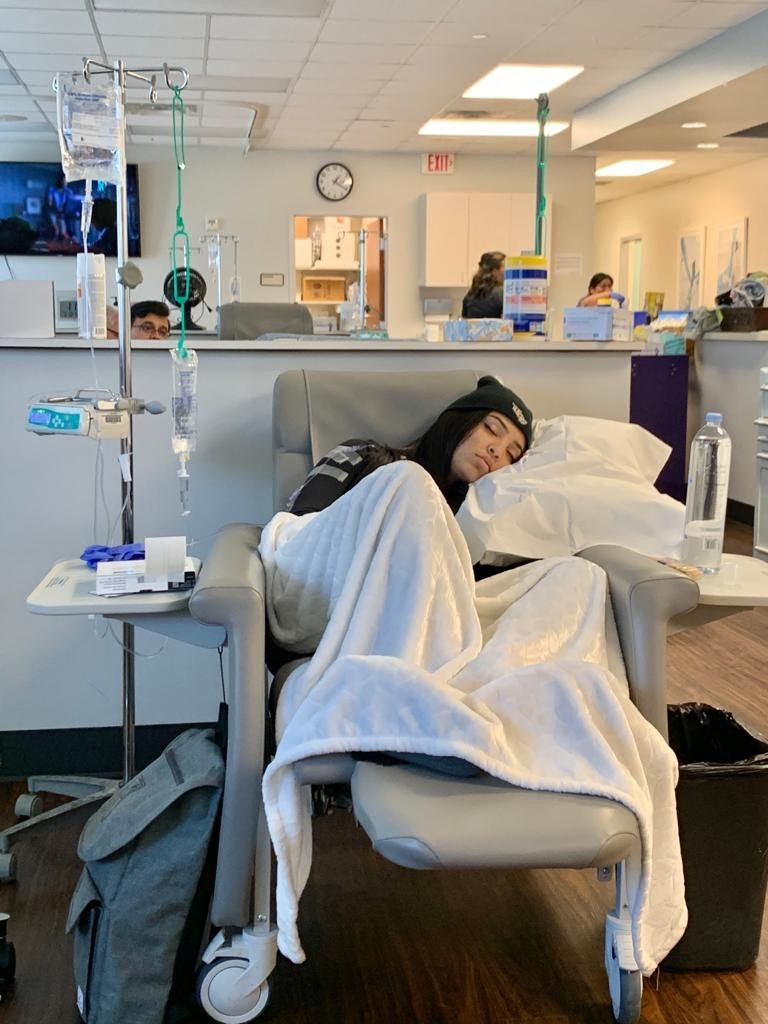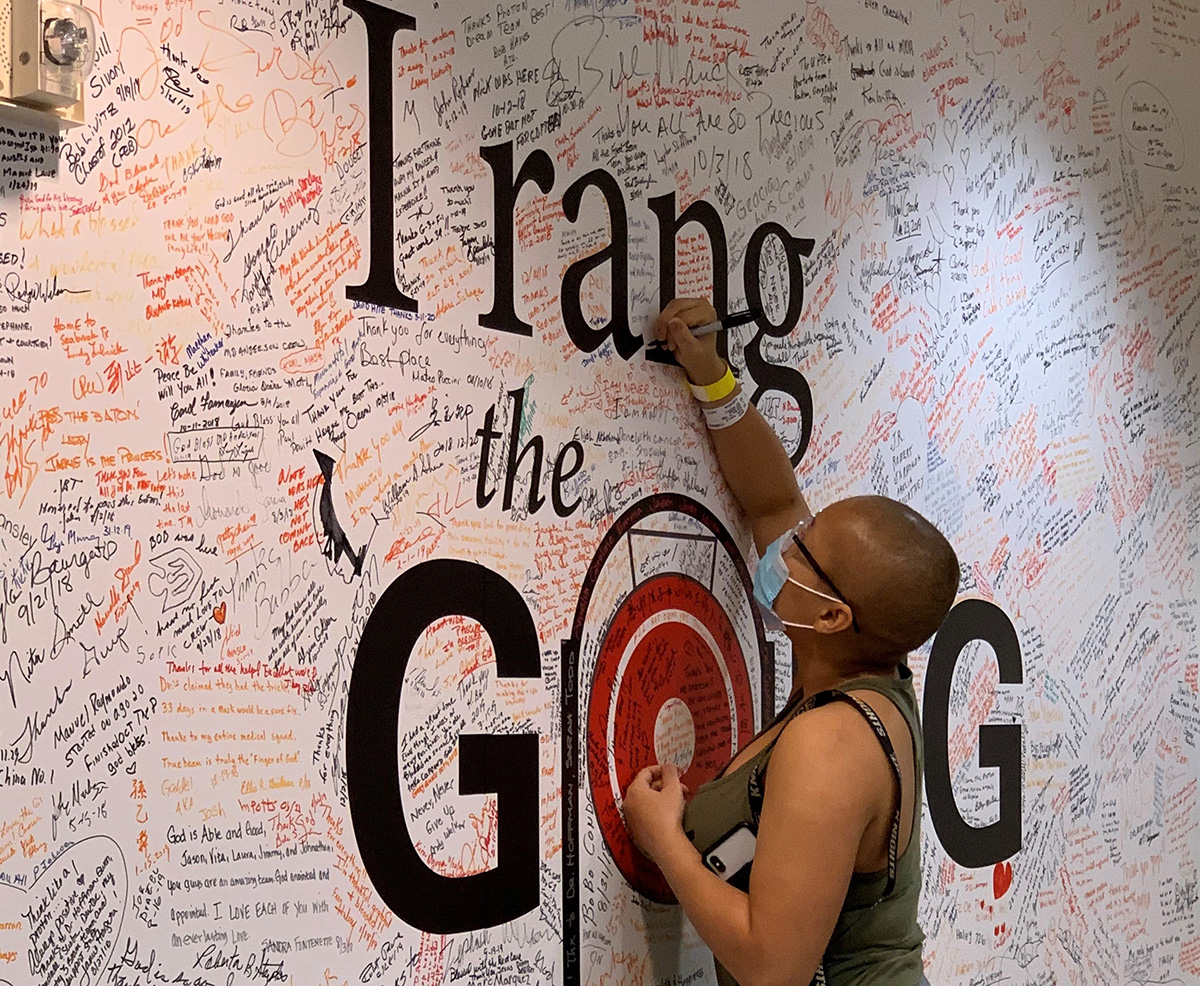 The Fighter
Nahla approached her treatment with the same mindset that brought her success on the pitch – determination and perseverance. Originally, she was diagnosed Stage IV as the disease had spread to her hip bone and femur. But, after starting treatment, her body responded extremely well, and the doctors then thought it was Stage III.
She underwent six rounds of chemotherapy and finished her treatment sessions on July 2, 2020. Following chemotherapy came 10 rounds of proton radiation treatment. It was a long journey. The medical team originally was hoping to do a bone marrow transplant, but her brother was the best match and unable to fly home from Japan because of the COVID-19 pandemic.
Another hurdle during her journey was the concern of infertility. Before treatment, Nahla and her family made the decision to freeze her eggs. This decision took a toll, both mentally and financially, but made her feel more secure for the future.
While she was in her cancer battle and undergoing treatment, Nahla continued to take classes and remained on schedule to graduate. In addition to dealing with her treatment regimen and the pandemic, Nahla continued to train as a goalie for her team. Her training was separate from the team because she was immunocompromised. She was adamant to keep up with her training so that she could hopefully make her return to soccer in the future. Once, one of her doctors told her that she may never walk again, which was all the motivation she needed to prove him wrong.
Nahla was deemed in complete remission in October 2020. She returned to her team and continued to train. Finally, on the last game of her career in the spring of 2021, Nahla was able to appear in a game. With a sense of fulfillment, she joined her teammates during the last game of the season. It was a celebration of her journey.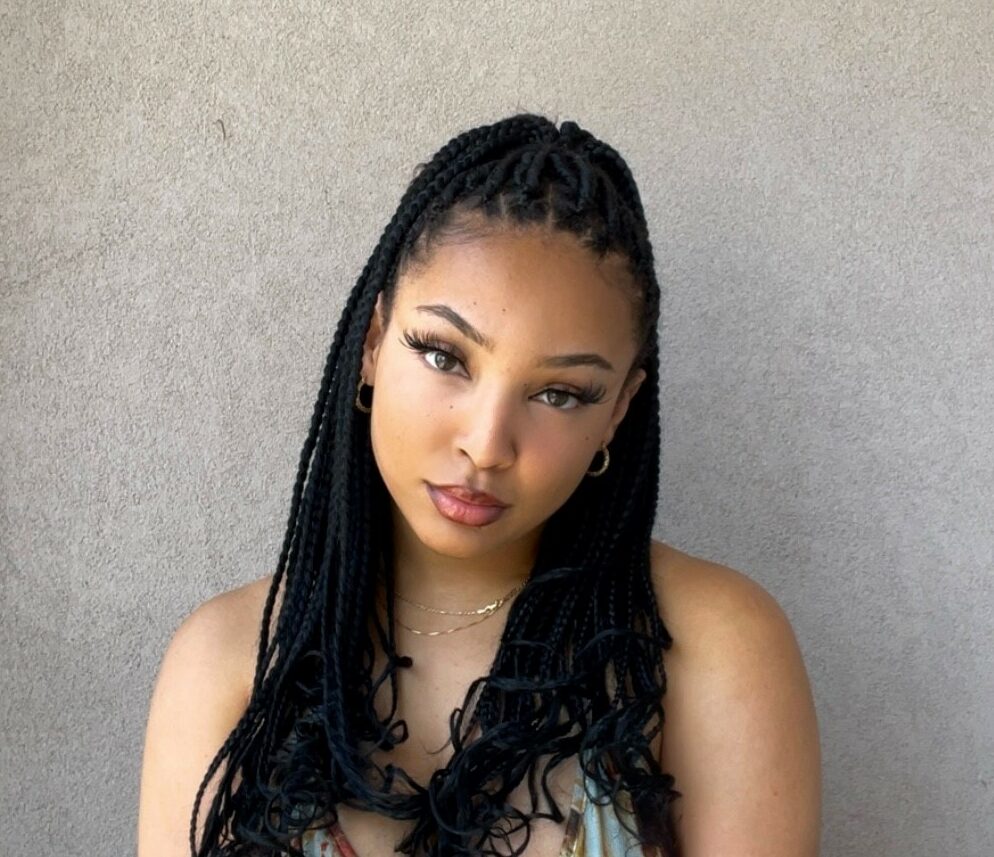 The Advocate
Today, Nahla is an advocate for mental health amongst those impacted by the disease. Looking back at her own battle, she, like many others who battle cancer, felt robbed of life experiences and wondered why she was the one who had to go through it. She saw the importance of a strong support system and being surrounded by family and friends, a positive and optimistic outlook, and refining and speaking into existence the goals you have set in life, before and after fighting cancer.
"Have a solid support group," said Nahla. "You cannot go through this by yourself and just bottle these emotions. Tell your parents, spouse, significant others, friends… have them help you through this. You cannot do this alone. Another thing, take this time to re-evaluate what you truly want in life. Use this time that you do have to re-evaluate what you want to do after this and think optimistically."
In addition to mental health, Nahla recognizes the importance of cancer research. She hopes to see a day when better and less harmful treatment options are available for people who are in the same situation as her.
Nahla was particularly interested in a study that is close to her situation. A former coach of hers is researching the correlation between Nahla's type of NHL (more specifically B-cell lymphoma) and longtime goalies who grew up playing on artificial turf fields. This hits home to Nahla as it is her story.
Ultimately, Nahla and the V Foundation share the same goal in the future – to achieve Victory Over Cancer®. To her, the meaning of Victory Over Cancer is simple.
"Victory Over Cancer would mean once it is there, it is gone," said Nahla. "You wouldn't have to worry about it ever again. Complete victory would be we wouldn't have to ever worry about it in general."