Why Not Us? The 40th Anniversary of the NC State Men's Basketball National Championship
Terry Gannon shares how head coach Jim Valvano used to talk about it all the time with his team. So, that's the question the NC State men's basketball team asked throughout its improbable run to the 1983 national championship –

Why Not Us?
Defeat Michael Jordan and North Carolina? Why Not Us?
Prevail over Pepperdine in round 1 of that 1983 NCAA Tournament in 2OT? Why Not Us?
Overcome #4 Virginia by 1 point in the Elite 8 after losing to them two times prior in the season? Why Not Us?
Topple #1 Houston, a team on a 26-game winning streak with future hall of famers Hakeem Olajuwon and Clyde Drexler? Why Not Us?
As chronicled in ESPN's 30 for 30, Survive and Advance, re-airing on the 40th anniversary, Tuesday April 4 at 7:30pm ET on ESPN2, Jim Valvano had the entire roster practice cutting down the nets at the BEGINNING of the 1983 season!
Why Not Us? Somebody is going to do it.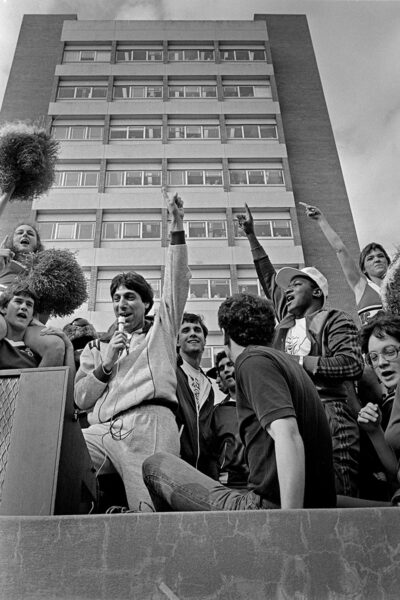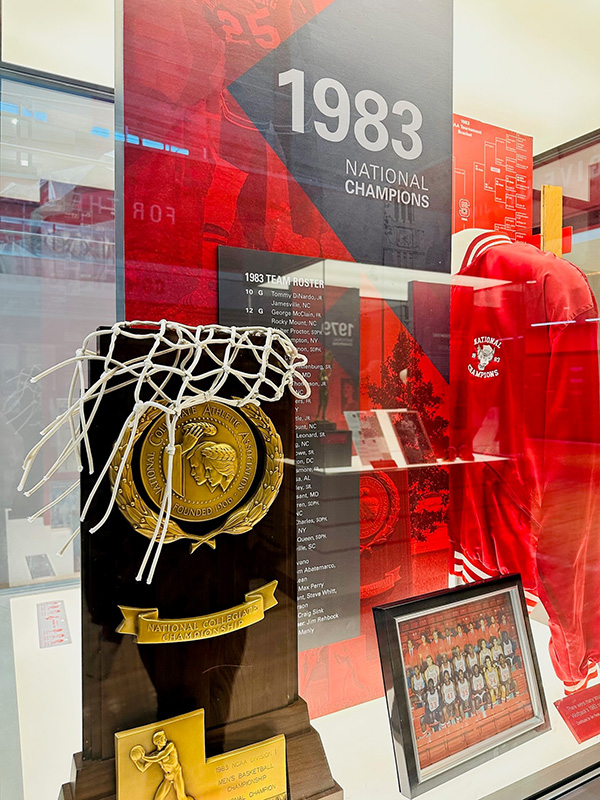 Dereck Whittenburg, right of Jim in this picture, said the 1983 team had "The 3 T's. Trust. Truth. Transparency."