The Black Widow Finding Her 'Perfect Fit'
Legendary pool player Jeanette Lee is sharing her story to promote cancer research by partnering with the V Foundation
You may know Jeanette Lee wearing all black with a pool cue in hand. She's been dubbed "The Black Widow" due to her legendary style and skill on the pool table. But what you might not know are her passions away from the table.
Jeanette was diagnosed with ovarian cancer in February 2021. Since then, she has continued to battle valiantly, even in the midst of uncertainty. Doing everything the doctors asked of her, she underwent chemotherapy and went in for a CAT scan fully expecting to be in remission. Unfortunately, she was not, and the doctor's analysis was that she would never reach remission – a shocking and terrifying prognosis.

Jeanette has seen, first-hand, the importance of the work being done by organizations like the V Foundation for Cancer Research. Her new plan of treatment is a pill taken twice a day to maintain her current state.
"Now I'm on this drug called Limparza, which is a chemotherapy. I take two pills twice a day and I'll take it for life. I don't believe that drug was available years ago, but through cancer research there are drugs like Limparza, which has 100%, I'm convinced, allowed the cancer to stay away and not return."
Seeing the results of cancer research in her own battle, when Jeanette heard of the V Foundation, she was immediately interested in helping support our all-star researchers.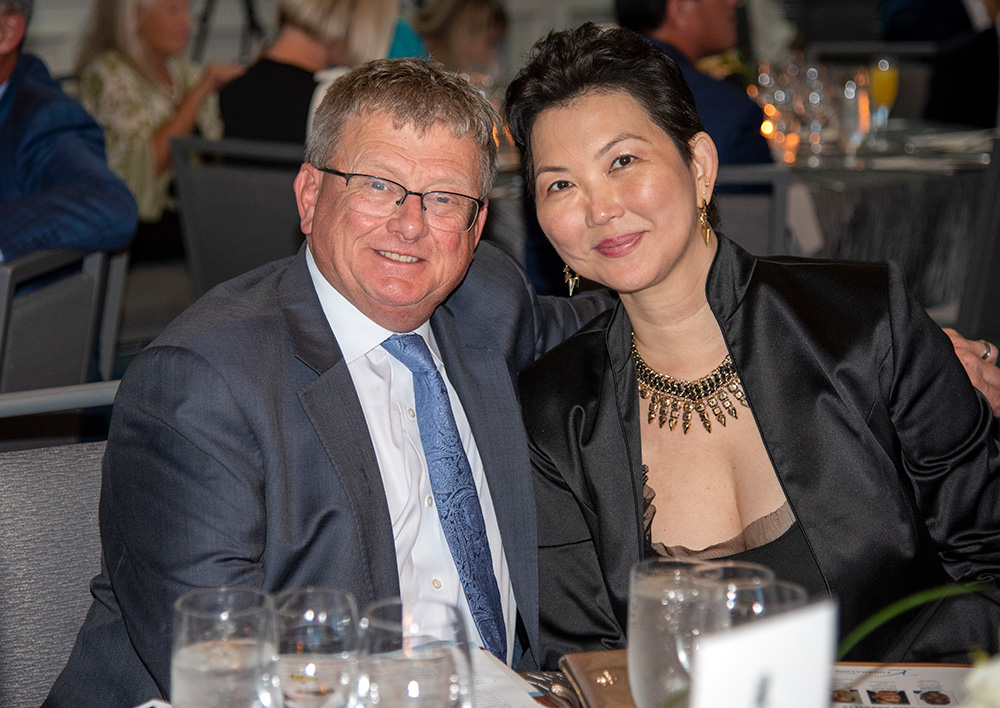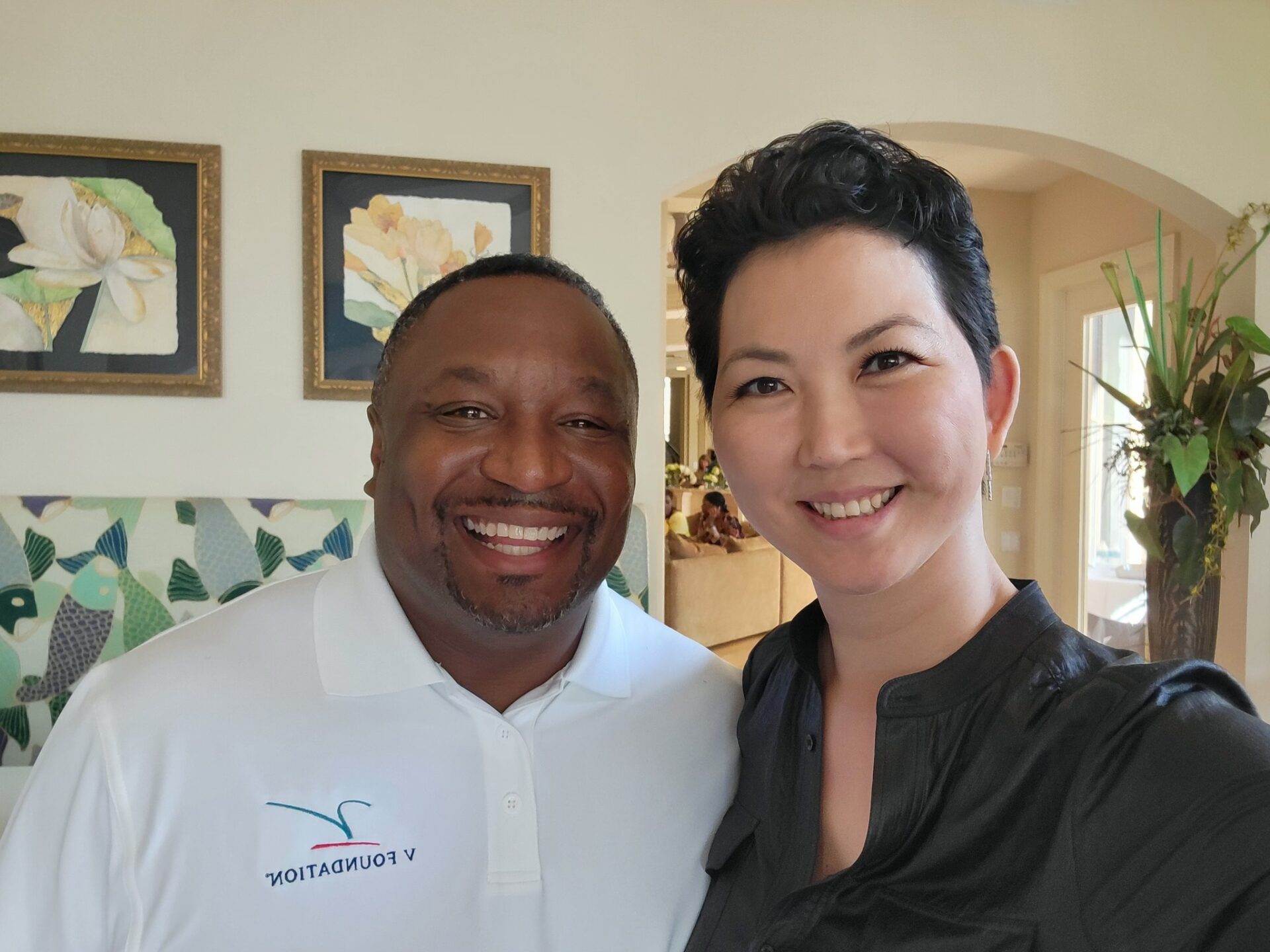 Jeanette was introduced to the V Foundation through ESPN and Dick Vitale. She attended Dick Vitale's Gala and was inspired by his passion for cancer research. As a cancer survivor, she was excited by the potential of making a difference.
"It's something that really excited me because through my personal experience with cancer, I always want to feel like I can make something good out of the things that happen to me. I was searching for my place, what path am I going to take in order to inspire others through my battle? The V Foundation was a perfect fit."
Jeanette is dedicated to making the most of her life and inspiring others.
"You don't have a choice of what happens to you, but how you respond to things, how you choose to look at things, you have a choice. I think that's something [Jim Valvano] really wanted to push through – you have a choice to try to love and connect with others and to laugh, to cry, and to have hope."
"Whatever I do with the V Foundation to help raise money for cancer research, it might not benefit me, but if it can help others, that's a win. That's the way I feel about it. I didn't know what was going to happen when I found out I had stage 4 cancer. I just knew I didn't want to do it alone."
The phrase "Victory Over Cancer®" has slightly different meanings for each person based off their experiences. To Jeanette, two sacred things come to mind: her family and cancer research.
"Victory Over Cancer would be having my children have peace of mind that I will be there to walk them down the aisle and to spoil my grandbabies and experiences like that. Also, to have really accomplished a lot in raising money for cancer research. One of the best things I can do is speak out about ovarian cancer, what it does, how to look out for it, and the importance of cancer research and being involved with the V Foundation. That's a victory."