Meet Debbie Ryan
Hall of Fame basketball coach raises funds for cancer research and other deadly diseases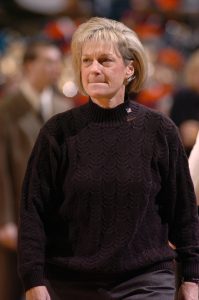 "You don't know me. I am NOT going to die."
That's what a groggy Debbie Ryan told her surgeon when he explained her bleak outlook after removing her pancreas. As the head coach of UVA's women's basketball team, Debbie was used to facing fierce opponents and wasn't about to back down to pancreatic cancer.
As the fourth leading cause of cancer-related death in men and women, pancreatic cancer has a five-year survival rate of just 7%. Ordinarily, this deadly cancer has already spread by the time most patients receive a diagnosis.
For Debbie, it began with stomach pain and digestive issues in November 1999. Her doctor attributed her symptoms to the stress of coaching at an elite level and suggested heartburn medications. But the symptoms didn't go away, so Debbie visited a gastroenterologist a few months later. Soon after, Debbie watched Emily Couric, a Virginia state senator and Katie Couric's sister, speaking on television about her pancreatic cancer diagnosis. Emily's symptoms seemed all too familiar, and Debbie pushed her doctor for more tests. An endoscopy revealed a mass, but the results of the biopsy were inconclusive. A subsequent MRI finally revealed the source of Debbie's problems: a tumor on her pancreas.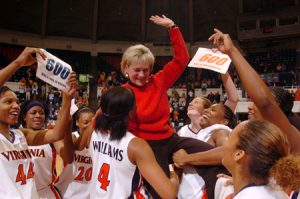 Once Debbie's surgeon saw the tumor during a preliminary procedure, he knew it would be necessary to remove 90% of her pancreas and some lymph nodes. The surgery went well, but she still faced a dismal chance of survival. Debbie underwent a short chemotherapy regimen followed by 36 radiation treatments to make sure every cancer cell was gone. With tremendous support from her coaching staff and the UVA community, Debbie kept coaching her team through it all, fighting on and off the court.
Over two decades later, Debbie remains a statistical anomaly—a survivor against all odds.
Offering this advice to others facing cancer, Debbie says, "Stay in the moment. There is no fear in the moment, but anxiety lives in the future and regret lives in the past."
With over 700 career wins, Debbie Ryan was the face of women's basketball at the University of Virginia for 34 years. Off the court, Debbie's success continued as she was integral in developing the Emily Couric Clinical Cancer Center at UVA. Today, she passionately raises money for research to fight cancer and other deadly diseases at UVA Health. "Research requires a lot of funding, and we need everyone to understand the investment we have to make," Debbie says.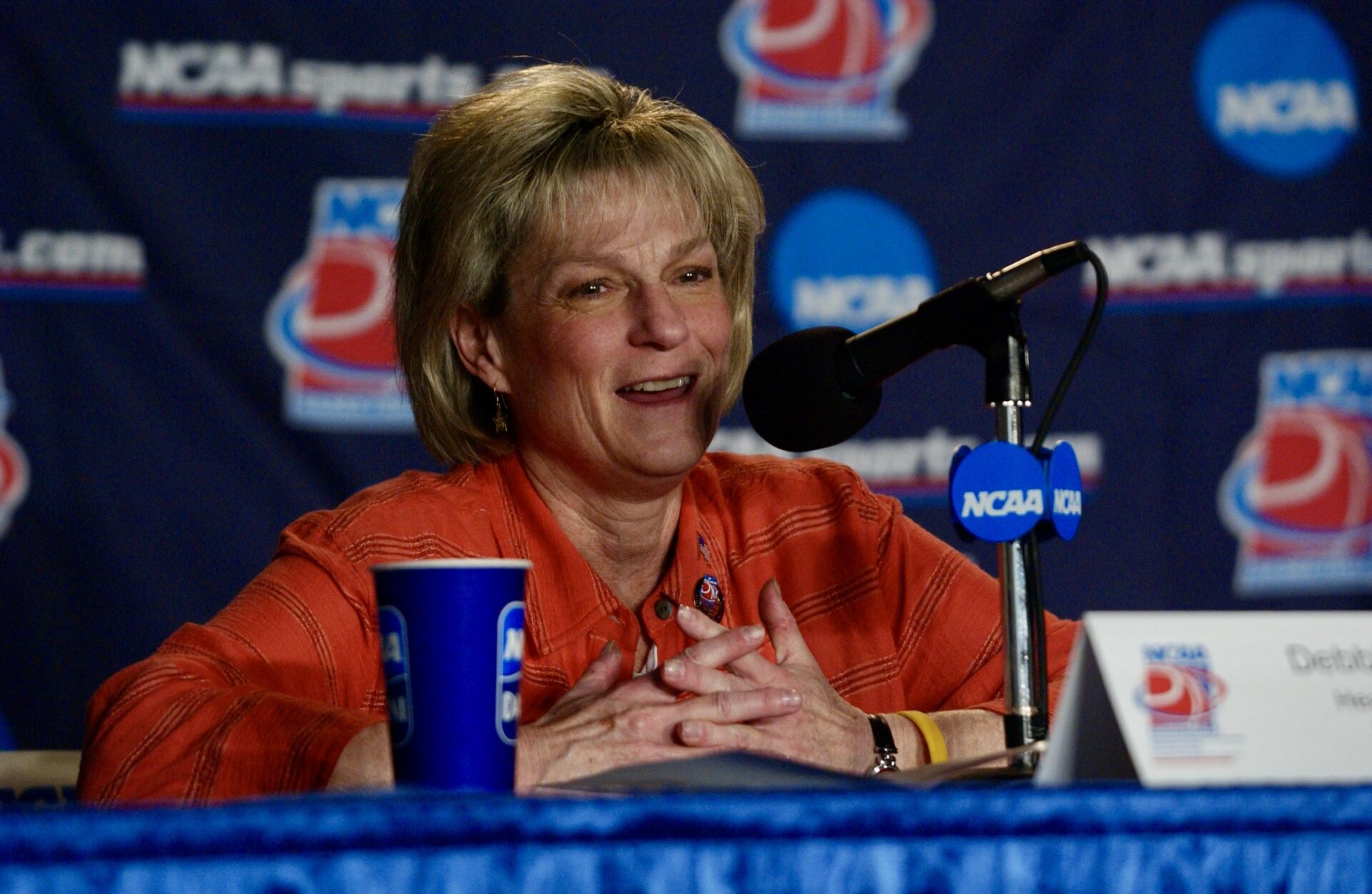 Like most of us, Debbie is also a fan of Coach Jim Valvano. "We were on Nike trips together. He was always a jokester and a prankster. I was young and had some success in coaching and he would offer me advice. He'd say, 'Get out before they get you 'cause they're coming!' There was always something funny between us," Debbie recalls with a laugh.
What does Victory Over Cancer® mean to Debbie? "Survival means everything to me. It is my world. It would be a miracle and create so much joy to know cancer is not looming in the background."
Thanks to generous donors, the V Foundation has awarded nearly $290 million in grants to NCI designated cancer centers nationwide, like the University of Virginia Cancer Center.
Our all-star scientists are pursuing new breakthroughs in pancreatic cancer. Here are a few recent projects:
Faiyaz Notta, Ph.D.: Finding new drugs to treat patients where the cancer has already spread
Andrea Viale, M.D.: Predicting which pancreatic cancer patients will benefit from immunotherapy
Shin-Heng Chiou, Ph.D.:  Identifying antigens in long-term survivors to help discover new and better treatments for pancreatic cancer patients
Donate Now
Tell Your Story