CARY, NC (November 10, 2022) – The Pediatric Cancer Research Foundation and the V Foundation have announced the 2022 Dribble for Victory Over Cancer series, which expanded to five events this year, raised over $300,000 to fund research focused on childhood cancers. Community members, students and college basketball fans gathered at five universities across the nation to meet the schools' basketball players and coaches, dribble through an on-campus course and raise funds to create a brighter future for children. The events also honored pediatric cancer patients and their families, designating them as honorary captains to lead the way on the course alongside the college players.
"The Dribble for Victory Over Cancer events held across the country were days filled with hope for the future of pediatric cancer research," said Shane Jacobson, Chief Executive Officer, the V Foundation. "It was a privilege to recognize and celebrate the children who served as honorary captains. These are children and families who have faced pediatric cancer in their lives, and everyone, from the fans to the athletes and coaches, united to ensure these children felt like the stars of the day."
Duke University, University of North Carolina at Chapel Hill and NC State University hosted their first events this year, while University of California, Los Angeles (UCLA) and St. John's University continued their participation that began in 2008. Since its start, the event series has raised nearly $2.5 million for research and elevated awareness about the urgency of accelerating game-changing research to conquer childhood cancer.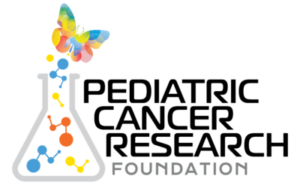 "We're inspired by the responsiveness to our Dribble for Victory Over Cancer expansion," said Jeri Wilson, Executive Director, Pediatric Cancer Research Foundation. "The energy we are experiencing with our new college partners proves that basketball fans are not afraid to go on the offensive to sideline pediatric cancer. For those of who have committed our lives to beating the disease, that spirit gives us the momentum to keep driving forward."
Survival rates for children with cancer are increasing, but with more than 15,000 U.S. children and adolescents diagnosed with cancer each year, the fight is far from over. Pediatric cancer is still the leading cause of death by disease for children 19 years and younger. The two organizations look to build on the momentum of this year's expansion to partner with even more universities and broaden community involvement in the years to come.
"We were blown away by the excitement, energy and passion that these events bring," said Jacobson. "We are so grateful to have partnered with the Pediatric Cancer Research Foundation and five outstanding universities who are committed to coming together as one team for victory over cancer. The funds raised through Dribble for Victory Over Cancer will enable all-star scientists to better understand this disease, improve treatment options and provide the gift of hope for many families."
This year's donations contributed to the Dick Vitale Fund for Pediatric Cancer which has awarded nearly $60 million in research grants to end pediatric cancer. The Dick Vitale Fund, through the V Foundation, was named for famed sportscaster Dick Vitale who made a commitment to stopping the disease not long after losing his friend and colleague Jim Valvano to cancer in 1993. For more information about future Dribble for Victory Over Cancer events or to donate, please visit www.v.org/dribble.
About the V Foundation for Cancer Research
The V Foundation for Cancer Research was founded in 1993 by ESPN and the late Jim Valvano, legendary North Carolina State University basketball coach and ESPN commentator. The V Foundation has funded nearly $290 million in game-changing cancer research grants nationwide through a competitive process strictly supervised by a world-class Scientific Advisory Committee. Because the V Foundation has an endowment to cover administrative expenses, 100% of direct donations are awarded to cancer research and programs. Currently holding 11 consecutive 4-star (highest) ratings from Charity Navigator, America's largest evaluator of charities, the Foundation is among the top 2% of all charities evaluated. The V Foundation is also a GuideStar Platinum-rated charity. The V team is committed to accelerating Victory Over Cancer®. To learn more, visit v.org.
About the Pediatric Cancer Research Foundation
Determined to transform pediatric cancer care via accelerating research breakthroughs, the Pediatric Cancer Research Foundation has one goal: to make it possible for all children facing childhood cancer to beat their disease and realize their full potential. Overseen by scientific thought leaders, its rigorous and competitive process for awarding research grants has contributed to pivotal advancements in the areas of Non-Hodgkin's Lymphoma, Immunotherapy/CAR T cells, Osteosarcoma, Juvenile Myelomonocytic Leukemia, and Acute Myeloid Leukemia. The Pediatric Cancer Research Foundation is a GuideStar Platinum-rated charity and has been ranked as an accredited charity by the Better Business Bureau. Its actions and commitment are encapsulated in its inspiring motto: Powering Cures, Realizing Futures. For more information, please visit www.PCRF-kids.org or follow us @PCRF_KIDS.
Media Contact: Michael Susong
michaels@intrepidmg.com
760-681-3866